Meet Alicia and Carrie! Their love story is truly 'magical'...and you'll know exactly what we mean when you learn how Alicia popped the question on a trip to Las Vegas!
The Couple
Alicia: After each of us had both of our previous significant others leave us after 8 and 4 years respectively we both entered a period of loneliness. Faced with the difficult task of starting over and feeling vulnerable we both sought comfort on an online dating site. Not necessarily looking for love but looking for new friends. I liked Carrie's profile and sent the first message. Carrie responded a day later. We met after about a month of texting and FaceTiming back and forth. From the first date, we both knew something special was going on.
I love Carrie's kindness and gentle approach to both herself and my daughter. She has taken on the stepmother role in an amazing fashion. I love watching the interaction between Kinsley and Carrie. I remember knowing Carrie was the one when I drove up to Michigan on a whim to comfort her after hearing her cry on the phone. I had never done that before.
Carrie: I love Alicia's smile and feisty competitive side. After a year together I still get butterflies. I love Alicia's caring nature and the fact she goes above and beyond to give me and Kinsley, her three-year-old daughter, everything we need. From the first hug on our first date, I know Alicia was the "one". It was almost immediate.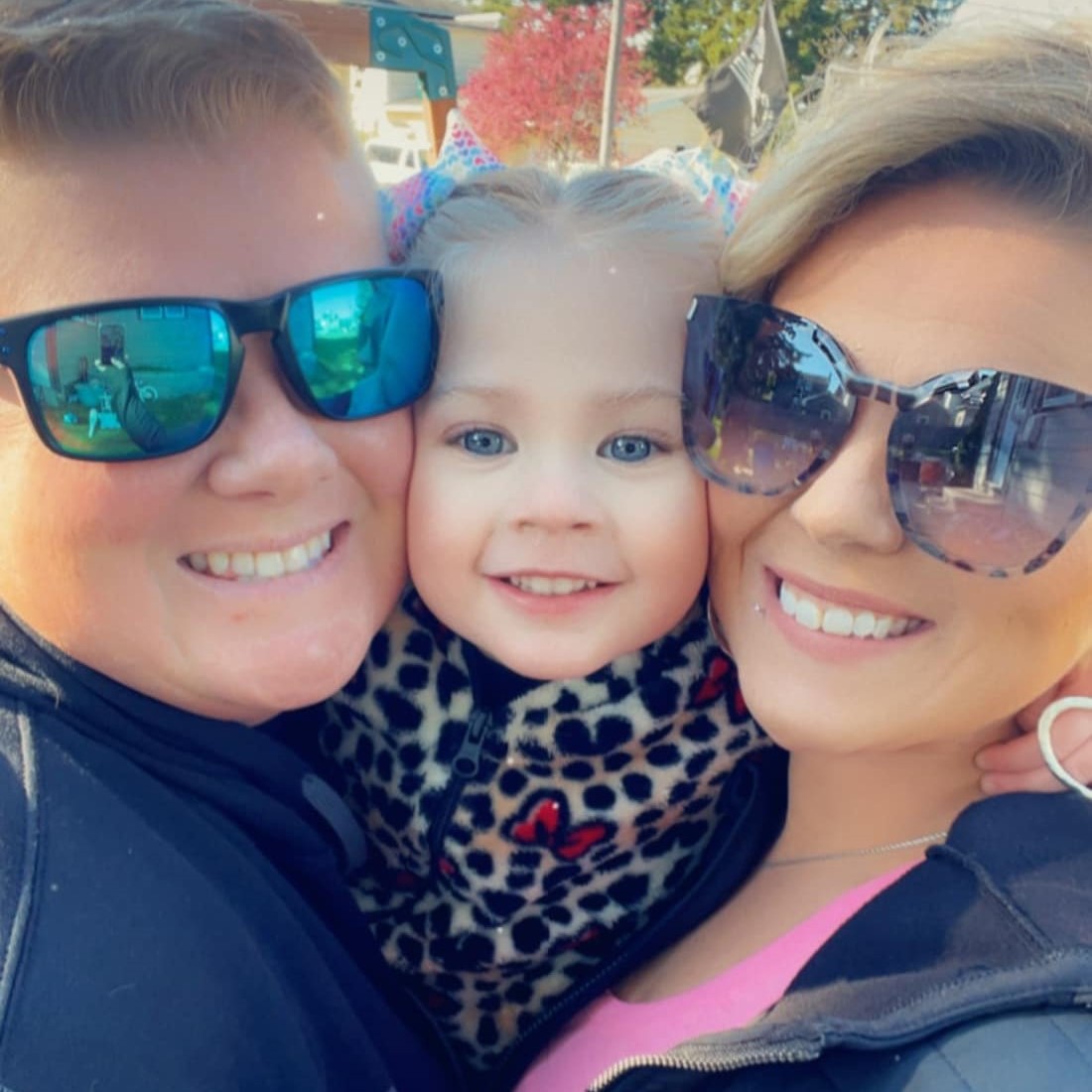 The Ring
Alicia: Carrie was both speechless and breathless. She felt like the world had stopped when she saw the ring for the first time. She absolutely loves her ring and stares at it all the time. It is just perfect as far as size and style.
Carrie showed me her "ideal" wedding ring and I had been searching for the right one. I stumbled upon Gage Diamonds on Facebook through an ad and found their selection beautiful. Going through the website, one ring, in particular, stood out to her. She shared it with Carrie's family and they told her she would love it.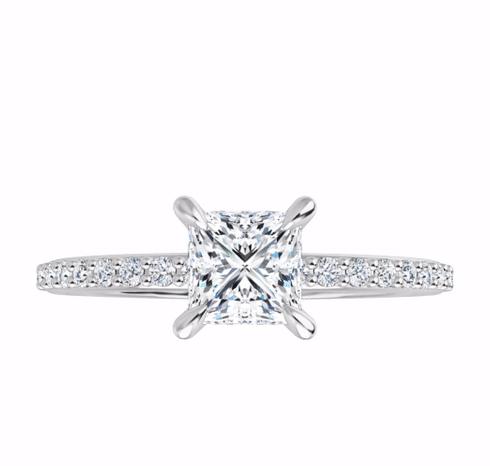 14K White Gold Calia Engagement Ring with Princess Cut Moissanite
Design Your Own Calia Engagement Ring

The Proposal
Alicia: I proposed on April 17th, 2022 on the Las Vegas Strip in front of the Bellagio Fountains. We were celebrating Carrie's 40th birthday over Easter weekend (Carrie's favorite holiday) in Las Vegas. I wanted to plan something magical and special for Carrie. I researched ways people have proposed in Las Vegas and came across the magician's website, I hired the magician to help me pop the question. He knew what we looked like and approached us on the Las Vegas Strip. He performed three card tricks and had us both participate. The third and final card trick was when I planned to propose. He began by having Carrie count out cards to signify a time on the clock. This time was supposed to represent a special moment Carrie remembers with me. He walked away and Carrie counted out 6 cards. Once he returned he laid out the cards in the shape of a clock. He first eliminated cards 7 through 12. Then he slowly eliminated down to the last three cards and picked the 6 o'clock card. Carrie was absolutely shocked not knowing what was written on the card. He handed it to Alicia to show Carrie what card was it. Alicia got down on one knee to reveal the card that said "Will You Marry Me?"
Carrie: I had no clue what was happening and couldn't believe Alicia kept it a secret. I did not realize that a crowd had gathered around us because I was just so lost in the moment. It was so magical and it is a memory that will last a lifetime. My favorite part was that Alicia took me to a decorated display of butterflies, which were my late friend Teresa's favorite.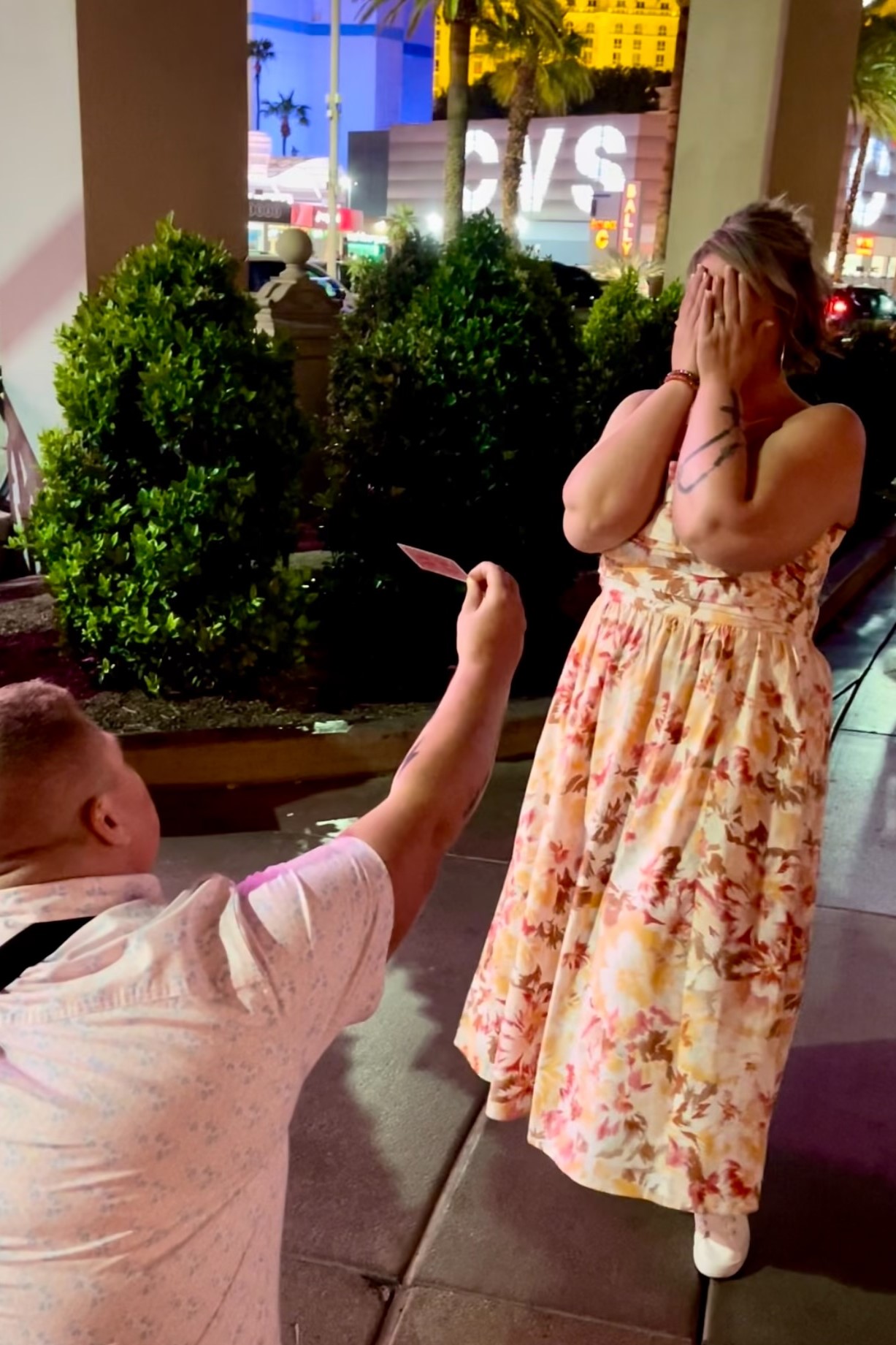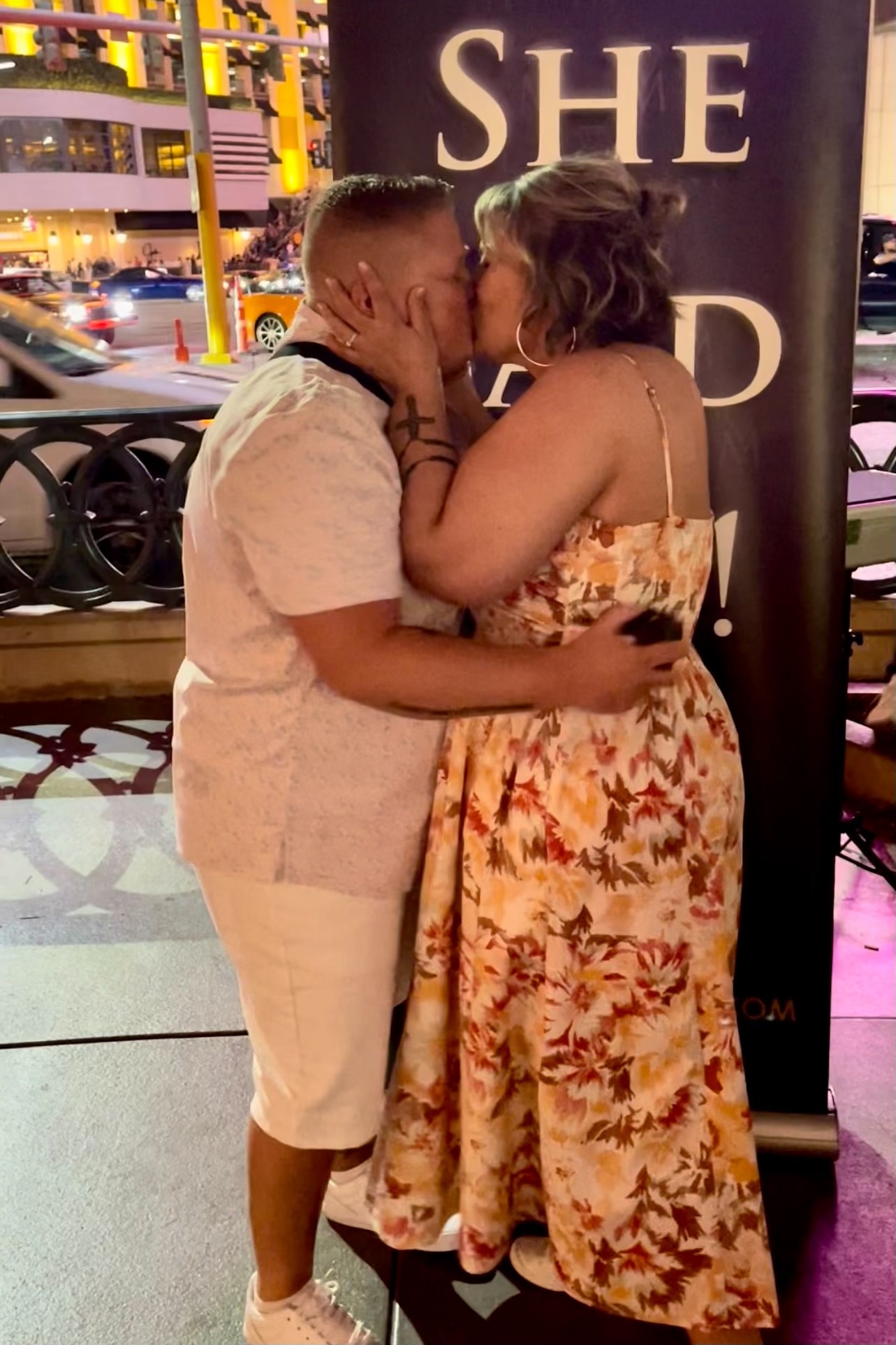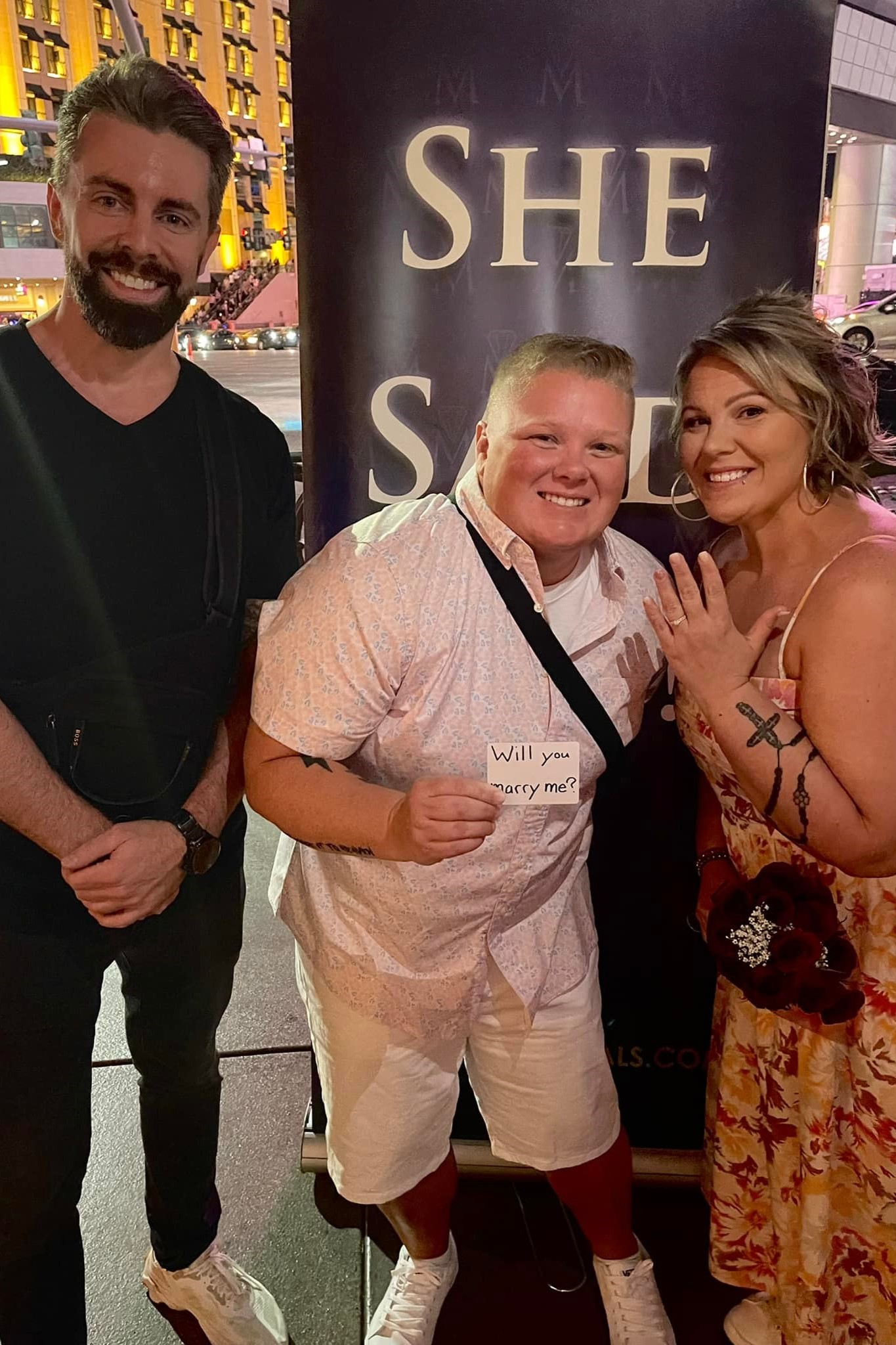 The Gage Diamonds Experience
Alicia: My favorite part about working with Gage Diamonds was how simple the financing was and the updates provided throughout the process. It was very straightforward and simple. I particularly enjoyed the online experience and not having the pressure of being in a storefront with multiple salespersons hounding me to make a selection. I would absolutely recommend Gage Diamonds. 10 out of 10!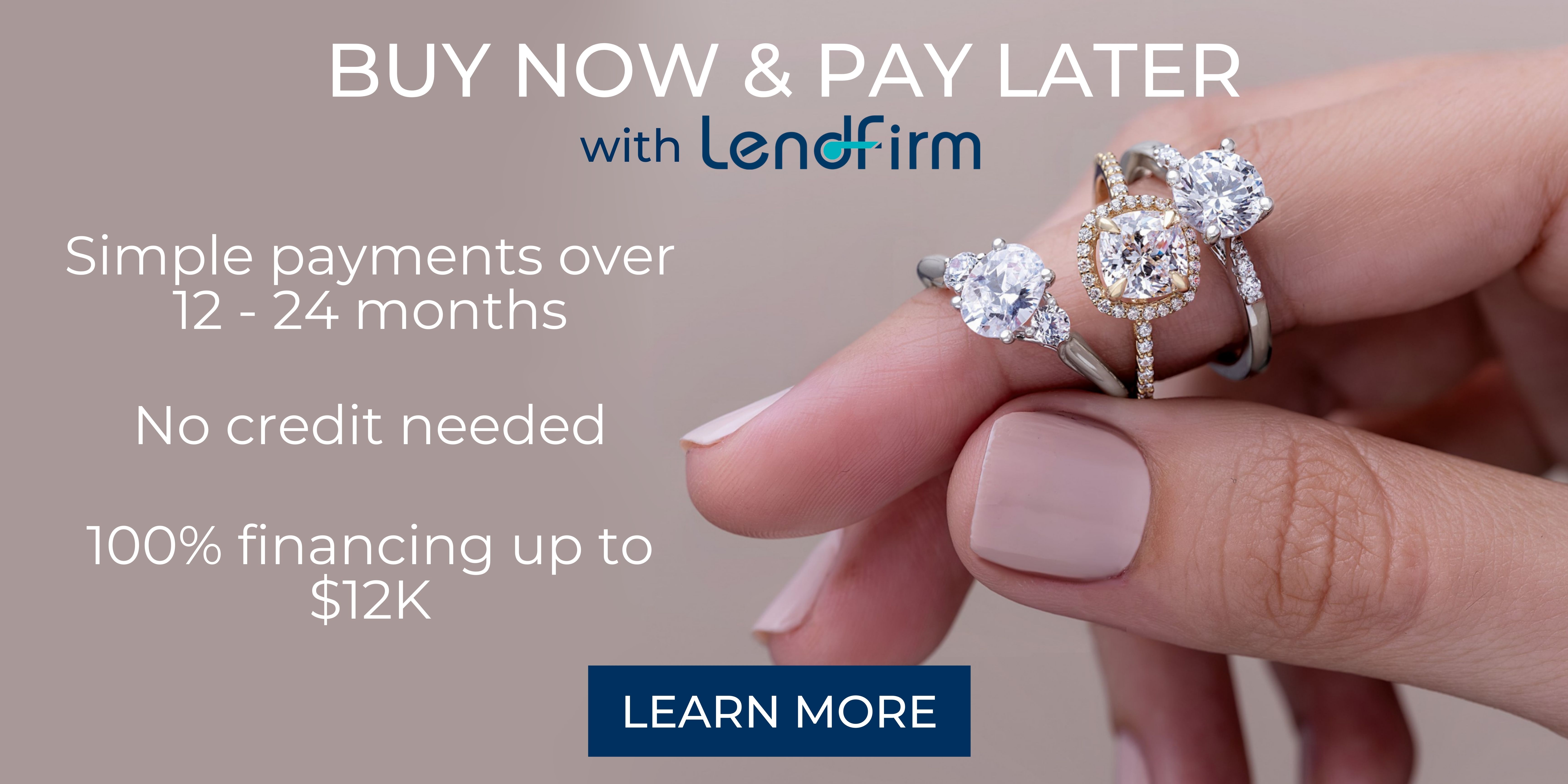 About Gage Diamonds
Gage Diamonds is Chicago's premier jewelry showroom and online retailer of engagement rings, wedding bands, and fine jewelry. We offer a selection of dazzling handpicked diamonds, including certified natural diamonds and lab grown diamonds, moissanites and gemstones.
We're committed to helping you find the ring of your dreams. For inspiration, browse our selection of natural and lab grown diamonds, or set up an appointment with a member of our trusted staff at our in-person showroom.
We offer no-credit-needed financing – feel free to apply and get your approval within 24 hours! Pay over time, because love shouldn't wait.