The moment is here. You're finally ready to propose to that very special someone. But you want something more unique and trendy than a traditional engagement ring. Have you considered an engagement watch? You're in for a real treat because we're about to tell you more!
What is an Engagement Watch?
An engagement watch is exactly what you might think. It's a beautiful token that you give to your significant other, indicating that both of you will soon become one. Anyone can give or receive engagement watches. Maybe your partner doesn't dig rings. Or, maybe they just surprised YOU with a proposal, and you want to present an equally meaningful piece in return. Since watches tend to be more neutral, they're also great options if you and your partner want to keep your relationship status on the down-low.
Just like engagement rings, engagement watches usually retain their value and therefore make ideal heirlooms. The best part? They're sometimes more affordable than rings, and you can choose one that's as flashy or simple as you'd like!
The Engagement Watch Trend
For centuries, rings have been the chosen jewelry item for engaged couples. In fact, more than 90% of pairs exchanged at least one ring as recently as 2019, according to The Knot 2019 Jewelry and Engagement Study.
However, jewelry experts have noticed a new interest in watches over the past few years, and some attribute it to couples reevaluating priorities during the COVID-19 pandemic. For example, certain digital shopping platforms have reported a jump in searches for watch-related terms, such as "women's watches" and "wedding watches." Even hashtags, like #engagementwatch, have become popular on Instagram.
But will watches eventually replace engagement rings? Some experts believe the trend has potential to continue, but they ultimately don't see rings disappearing any time soon. They think people will still want to broadcast their engagement with a traditional ring.
Tips for Buying an Engagement Watch
● Determine your budget: Although you can find watches that are more affordable, some designer brands cost just as much as engagement rings. Review your finances and set an ideal price range, so you'll have a starting point when you're ready to go shopping.
● Consider their tastes: Does your partner play sports or work with their hands often? If so, you might want to steer clear of super expensive, delicate watches that could scratch easily. You might even consider a piece with a stopwatch. But, if your partner prefers a sleeker look, you could opt for a metal bracelet vs. a leather or nylon strap.
● Learn the basics: Take some time to familiarize yourself with basic watch parts and functions. Watch enthusiasts will likely appreciate a hand-wound watch (aka mechanical movement), while others may prefer watches with quartz movement, which are recognized for their accuracy. Not sure what all of this means? Check out our watch anatomy guide! And if you want your piece to stand the test of time, make sure to brush up on reputable manufacturers!
● Make it versatile: Experts typically recommend dressier watches that can be worn for special occasions. But ideally, you'll also want something that's suitable for daily wear. The key is to choose minimalist features. Think simpler dials and basic leather straps! That way, your piece looks just as good with a suit or a polo and jeans.
● Personalize it: Let your timepiece tell your unique story. Some watches can be engraved with special dates, quotes or even photos of you and your love! You might also want to add a handwritten message!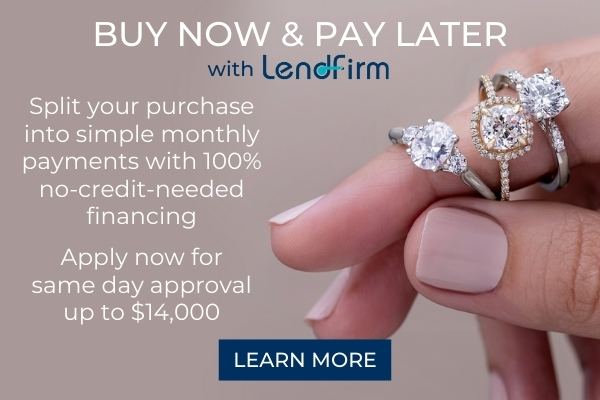 Have a question? We can help!
Gage Diamonds is Chicago's premier jewelry showroom and online retailer of engagement rings, wedding bands, and fine jewelry. We offer a selection of men's and women's watches and jewelry, from rings to bracelets.
We're committed to helping you find the ring of your dreams. For inspiration, browse our website or set up an appointment with a member of our trusted staff at our in-person showroom.
We offer no-credit-needed financing – apply and get your approval within 24 hours!
Pay over time, because love shouldn't wait.