Meet our inaugural 'Real Couple', Nicole and Brandon! Their love story is one for the books and will even have the toughest of the tough tearing up after reading how they fell in love. Congratulations Nicole and Brandon!
The Couple
Brandon: Nicole and I are both in law enforcement and first met during a training class for work. When I walked into the classroom and saw her, I was instantly overtaken by how incredibly beautiful she was and it was love at first sight! In the afternoon while socializing with the other classmates, she and I began casually conversing. Nicole had learned about my online fishing business and had mentioned to me that she had also operated a business in the past. During this conversation, she mentioned that she makes cakes and before thoroughly thinking about my reply, I too mentioned that I too had made cakes.
Completely embarrassed and thinking I had just forfeited my "man card," I proceeded to show her the photos of the cakes I had made (which were not anywhere near the quality of hers) and she was quite impressed. We continued to talk throughout the course of the week. Upon talking to each other, we realized we had so much in common, and it was an instant spark. We exchanged numbers and remained in contact and eventually arranged a day date to meet for lunch.
Nicole and I met for lunch and shared amazing conversations and began learning about each other even more. This lunch date was the first time I had shared a meal with someone and couldn't even eat because I was trying to keep all the butterflies from flying out of my mouth when I talked. The way Nicole looked at me that day is something I will remember forever. The moment I told her goodbye, I knew I wanted to spend the rest of my life loving her. We continued to go on more dates and began spending much more time together, and I eventually asked Nicole to be my girlfriend.
We continued to date and our love grew even stronger.
Nicole is significant to me for one reason and that is because she shows me a love that I have never felt before and she loves me for the person I am. That love is equal because when I look at her, she always tells me that she has never had someone love her the way I do and those feelings are something that cannot be ignored. I think we knew that we were the one for each other because we both knew that we wanted to share our lives together. I never believed in "love at first sight" but after meeting Nicole, I am a firm believer that this can definitely happen.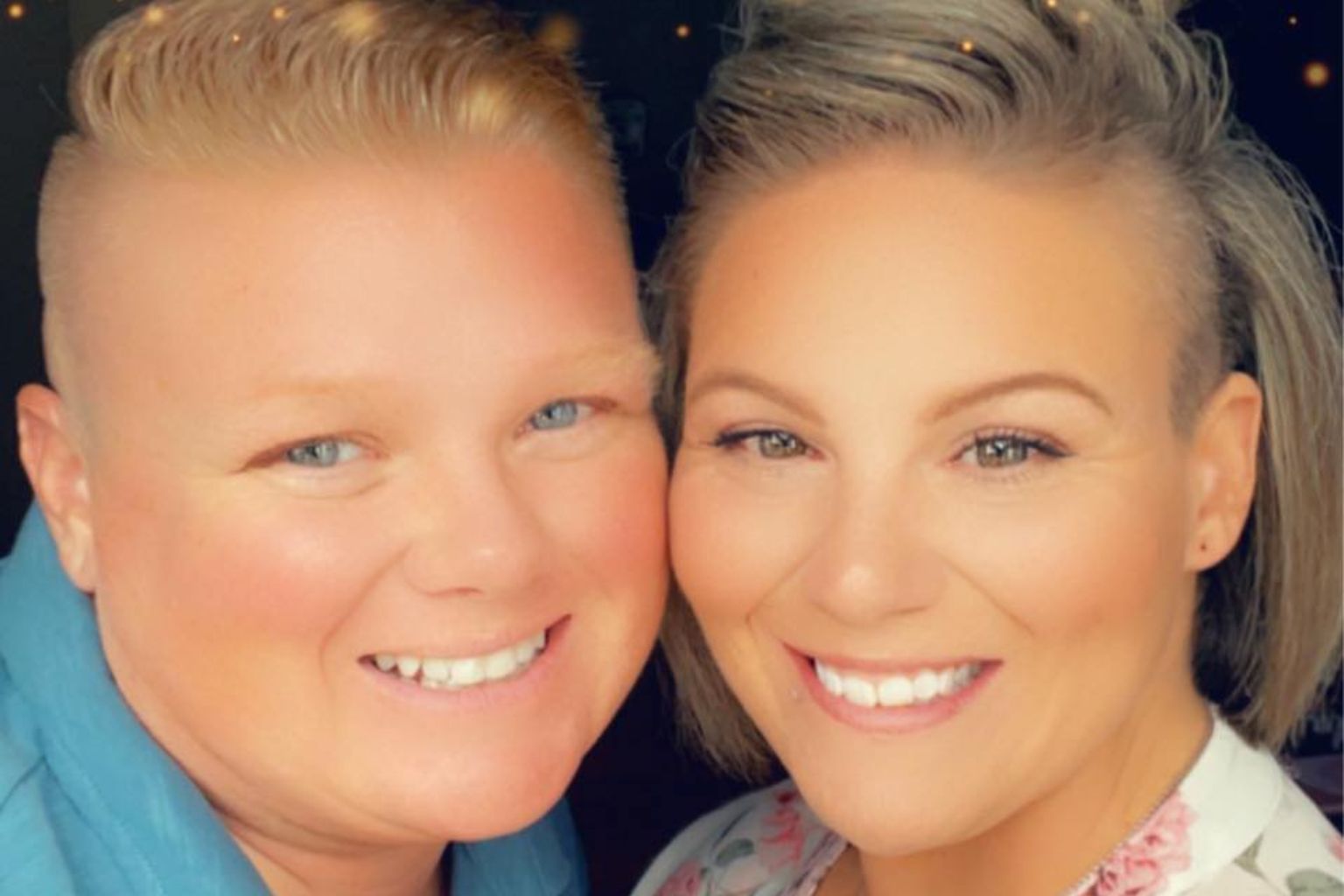 The Ring
Brandon: The ring...oh the ring! I had never had to do this experience before so this was all new to me, who knew that picking out an engagement ring could be so difficult. There are literally more options for buying an engagement ring than there are in a new car. Size, color, clarity, shape, setting, lab-grown or mined, type of metal, and the list goes on. I wanted to be sure I got the perfect ring since this was going to be for the most amazing person to ever come into my life. I began asking her what her favorite styles were should we ever come to that point in our relationship and also what stone shapes she liked and we began casually looking at examples of some of her favorites. She very much liked the oval-shaped diamond with the Calia setting. Although she picked the style of the ring she loved, she had no idea about the purchase and I did the designing on my own.
I decided on an oval cut 1.51-carat lab-grown diamond as a center stone in a Calia setting in a Platinum finish. After ordering the ring, I was so excited to see the finished product, I must have called Gage ten times to check the status of the ring. When Nicole first saw the ring, it was absolutely breathtaking and she was in awe. To this day she admires the ring while it's on her finger and the fire of the ring is absolutely remarkable. My favorite part of the ring is the center stone. The stone is so radiant on sunny days that the sparkle is almost blinding. Both of us could not have asked for a better engagement ring than the one we received from Gage.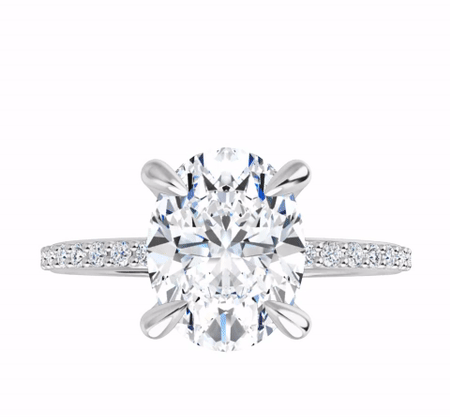 Design Your Own Calia Engagement Ring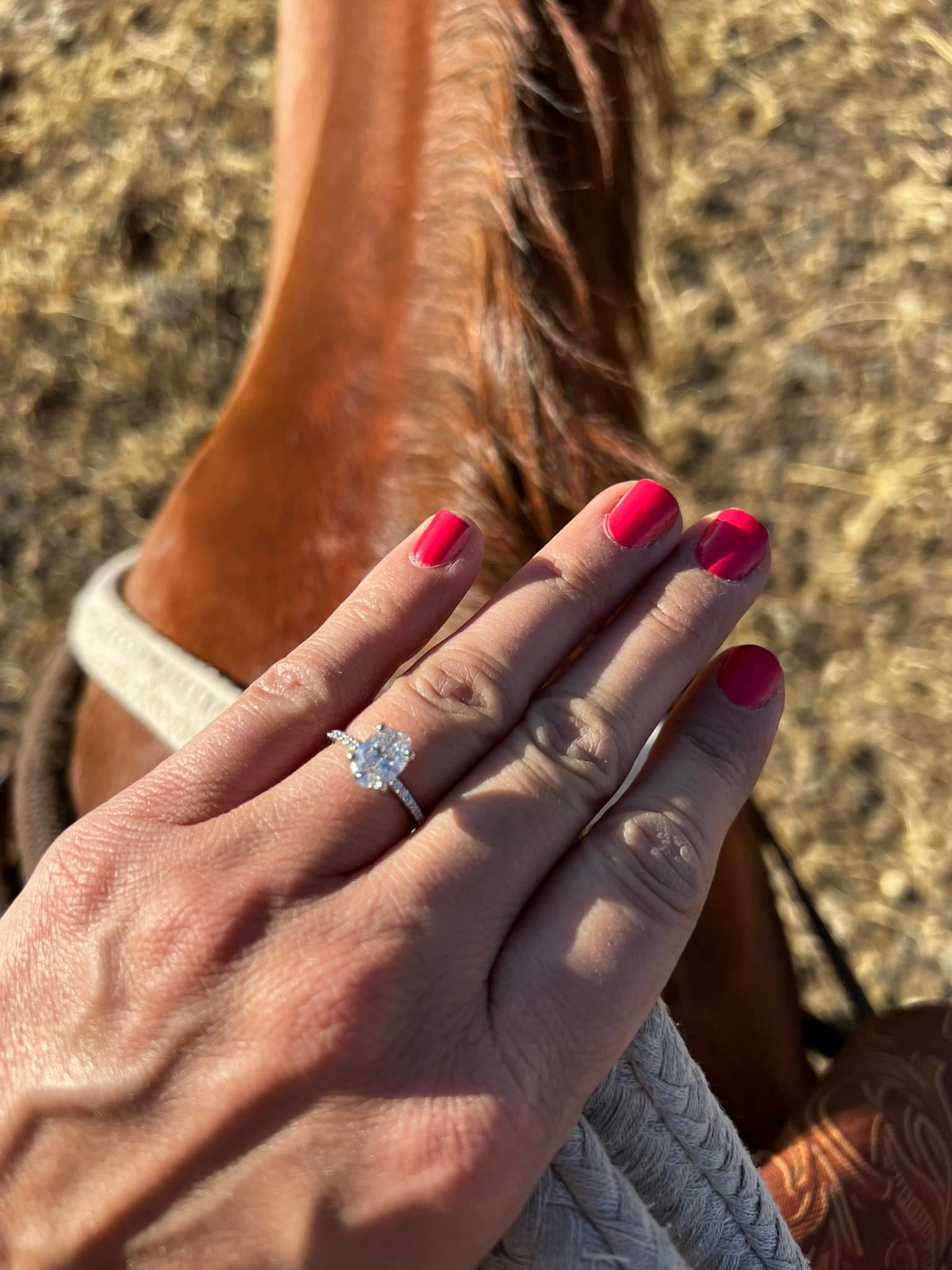 The Proposal
Brandon: We planned a camping trip for Memorial Day weekend to Pismo Beach for just the two of us and I knew I was going to pop the question on this trip, I just didn't know when or where. I spent all day on Saturday carrying around the bulky ring box in my pocket hoping she wouldn't feel it while we were out shopping. I guess I forgot that this was going to be the busiest weekend ever, but I wanted the proposal to be private with just us, but it seemed like everywhere we went people were around.
Later that evening I told her I wanted to go watch the sunset so we drove over to Shell Beach. I knew this area was usually quiet as we have been on this beach before in the evening. This beach is kind of secluded and long, so we went for a walk along the beach as the sun was setting and I found an amazing spot with nobody around. I whispered to her and reminded her of how much I loved her and how much my life has changed for the better since she has become a part of it, I then got on one knee and asked her to be my forever love and without hesitation, she said "yes!"
We spent the remainder of the weekend doing what we do best which was enjoying being together. We went shopping, went out for sushi, and to finish the weekend, we went on a sunset horseback ride through a private vineyard which was absolutely amazing!
My favorite part of the proposal was the fact that it was intimate and on the same beach that we spent time together on for our first beach trip just months prior. We went to Pismo for a work trip and went for an evening walk on the same beach after dinner which ended with a romantic kiss under the stars. We both love the beach so much and have decided that our wedding will also be on the beach in beautiful Carmel, California.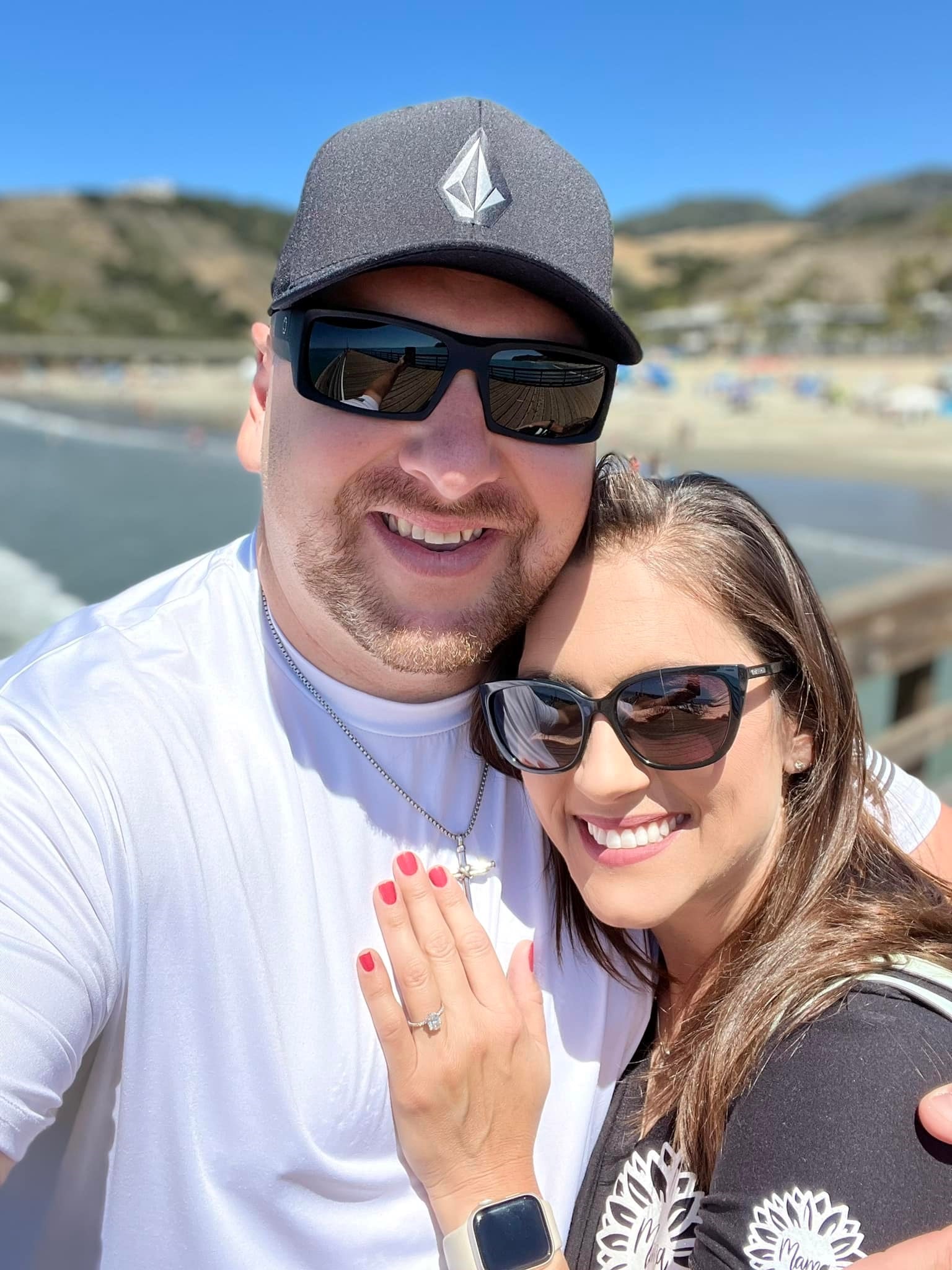 The Gage Diamonds Experience
Brandon: My favorite part of working with Gage Diamonds was the ease of the entire process along with the exceptional customer service. The website was so easy to navigate and it was fun to play with the different create your own styles. I had several questions regarding the purchase and every time I contacted Gage via the phone, a representative was eager to help. After I gave the ring to Nicole, she had to send it in to get it resized just a tad bit smaller, just like before that experience was too was very simple and quick and we had it back in no time flawless as can be.
Online shopping has come a long way and more and more people are purchasing larger more expensive items online. This was my first jewelry buying experience online and I must say I am amazed at the process. Gage Diamonds has incredible jewelry at amazing prices and the overall experience is something that cannot be beaten. The reviews online are definitely true and my experience exceeded my expectations. From the quality of the ring, the box, the shipping, and follow-up emails, I will definitely be recommending Gage Diamonds to all my co-workers who are in the market for a new piece of jewelry. Nicole and I are honored to have such a beautiful custom piece of jewelry that we have already gone back and bought her wedding band from Gage which is just as gorgeous. Gage Diamonds is an A+++ in my opinion and is laying the foundation for online jewelry shopping. Thank you again Gage Diamonds for making this such a great experience!
About Gage Diamonds
Gage Diamonds is Chicago's premier jewelry showroom and online retailer of engagement rings, wedding bands, and fine jewelry. We offer a selection of dazzling handpicked diamonds, including certified natural diamonds and lab grown diamonds, moissanites and gemstones.
We're committed to helping you find the ring of your dreams. For inspiration, browse our selection of natural and lab grown diamonds, or set up an appointment with a member of our trusted staff at our in-person showroom.
We offer no-credit-needed financing – feel free to apply and get your approval within 24 hours!
Pay over time, because love shouldn't wait.