Your buddies have been with you through thick and thin. How do you repay them? A round of drinks on your wedding day? Great start. But if you want to do more than that, check out our curated collection of groomsmen jewelry. Your guys will dig these gifts for years to come.
Everyday Essentials
Sterling Silver Engravable Tie Bar
Add a touch of sheen to their crisp tuxes with a sleek, engravable tie bar. With a sturdy spring, this sterling silver piece will perfectly secure any tie, even on the windiest days. Make the gift even more personal by inscribing initials or nicknames in the font of your choice!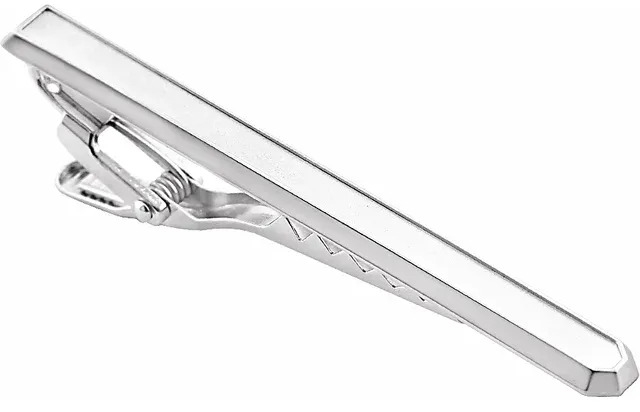 Stainless Steel Engravable Collar Stays
Tired of regularly fixing your buddy's collar? These simple yet sleek collar stays will do just the trick! Once he slips these stainless steel pieces under his collar, his shirt will look smooth and straight all night long. You can even engrave these stays with a name or initials, so they'll never get lost!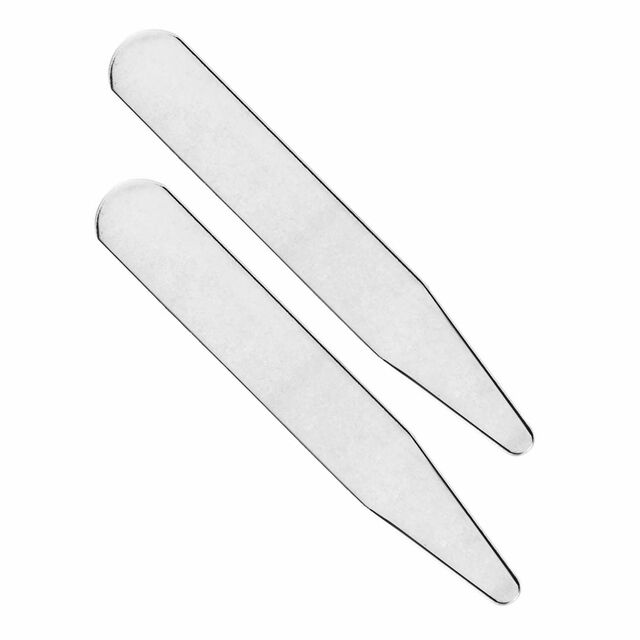 Stainless Steel Beveled Square Cufflinks
Make your boys look extra sharp, even down to their cufflinks. The sophisticated, stainless steel cufflinks feature a square shape, beveled top and excellent craftsmanship. You'll be able to spot these pieces from across the room! Get them in black for an equally sensational look!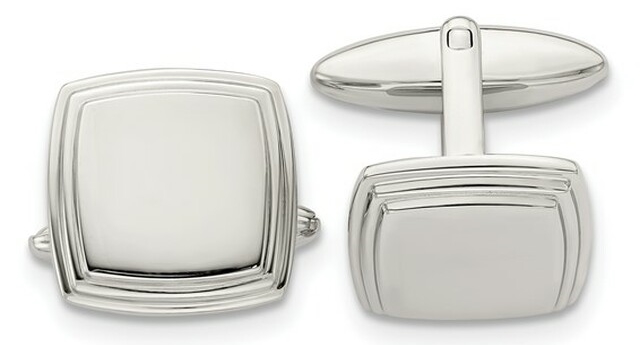 Stainless Steel Men's Formal Essentials Gift Set
Can't settle on one of the above items? Why choose? Get everything in one awesome gift set! This essential package features a pair of collar stays, two cufflinks and a tie bar. All pieces are crafted in beautiful stainless steel, making them perfect complementary accessories.
Sterling Silver Engravable Money Clip
Don't want to deal with wallet bulge as you and your pals walk down the aisle? Get them a handy money clip, so they can still tip the bartender! This perfectly polished, sterling silver clip handles a stack of bills and can be personalized with two lines of text.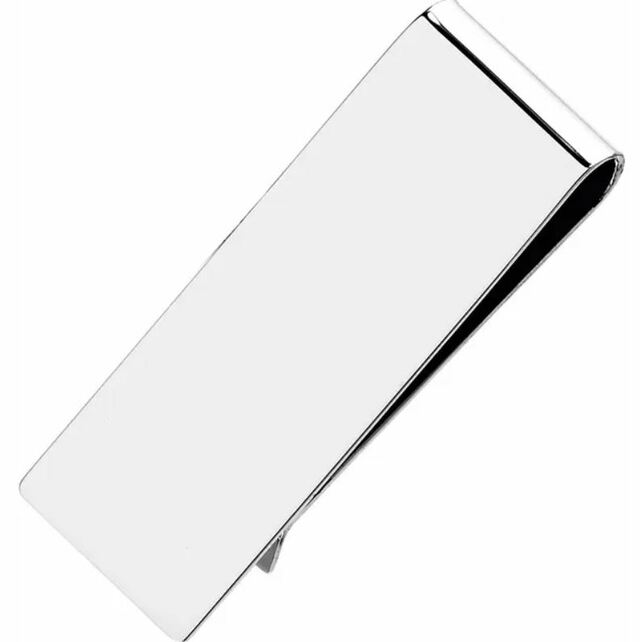 Your buds deserve the very best, so treat them to something special — like this Rollerball pen. The Faber-Castell utensil incorporates walnut wood, which beautifully contrasts the rest of the sleek piece. Whether they're writing an important check or jotting down game scores, they'll love its smooth writing and comfortable grip.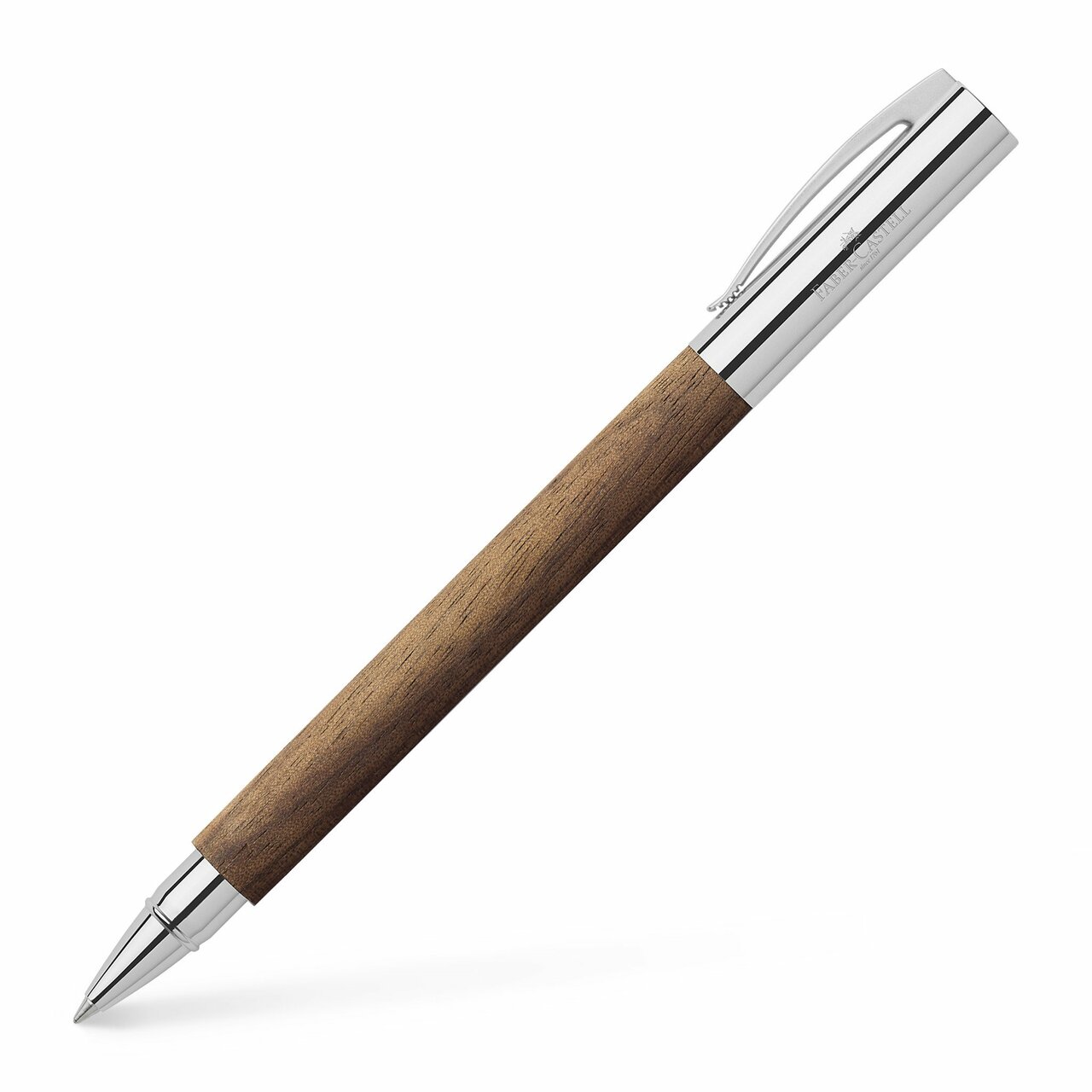 Timeless Treasures
Bulova 40MM American Clipper Silver Men's Watch
As hectic as the big day may be, time will be on your side when you give your groomsmen this stylish Bulova watch. The silver white dial shines against the black leather bracelet and features a date window and sleek Roman numerals. They won't be able to stop admiring the craftsmanship!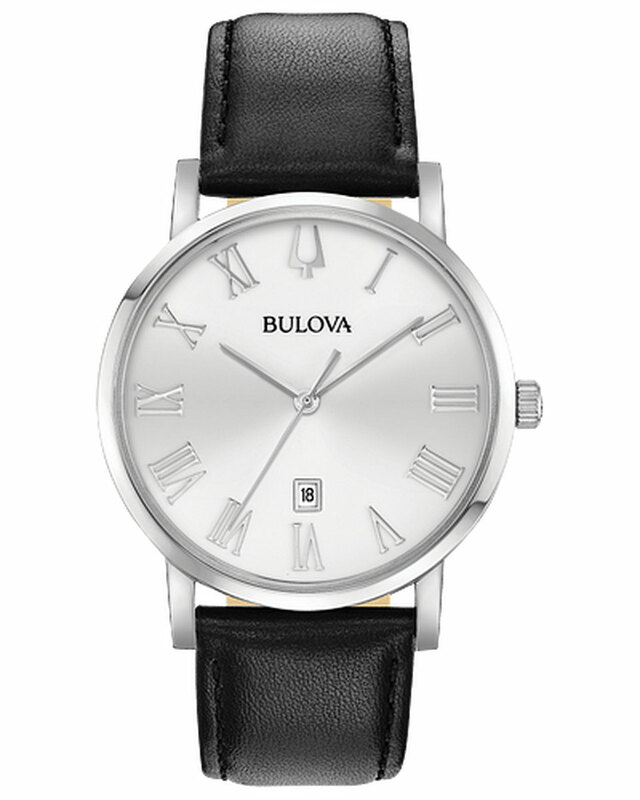 Movado Stainless Steel Museum Classic
Your pals will be sharp-dressed men when they sport this Movado Museum Classic watch. The silver-toned dot and hands appear super sleek against the solid black Museum dial, and the stainless steel mesh bracelet completes the look.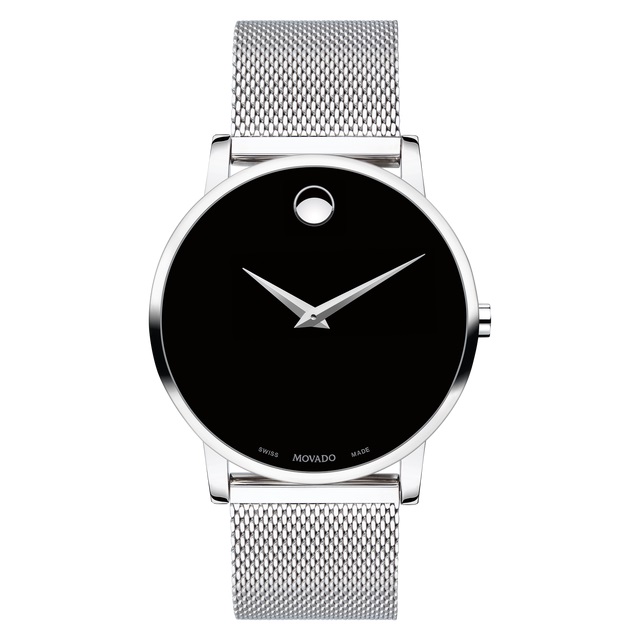 Tissot 40MM Gentleman Silver Men's Watch
Make them feel like absolute gentlemen with this stainless steel Tissot watch. With a silver-toned dial, bracelet and hour markers, this piece looks as smooth as it feels. They won't want to take it off! For a pop of color, choose a blue or black dial!
*Pro Tip: Check out our guide to learn all about the basics of watch anatomy!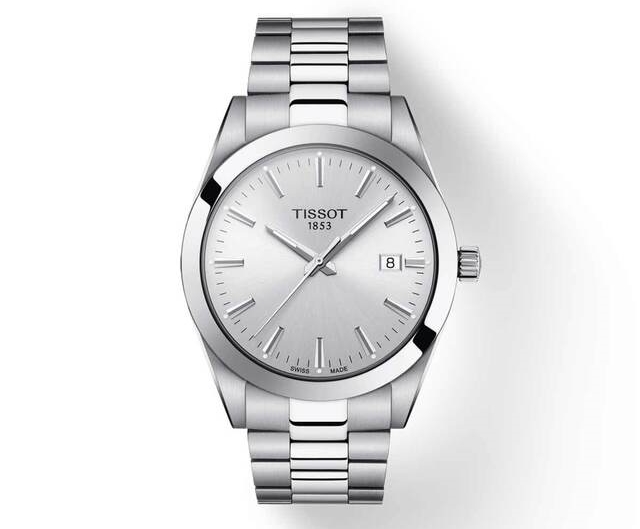 Stylish Staples
Bulova Double Wrap Classic Leather Bracelet
If your groomsmen need one thing for your big day, it's this beautiful brown leather bracelet. This stylish piece is super smooth and comfortable. Plus, the brushed gold-tone stainless steel hook clasp adds the perfect touch of sheen and craftsmanship.

14K Gold Engravable Round Signet Ring
Once known as a "gentleman's ring," this piece will make them feel truly dapper. Crafted in rich, 14-karat gold, the ring features a flat surface with a slightly weathered finish. You can even personalize it with a custom engraving!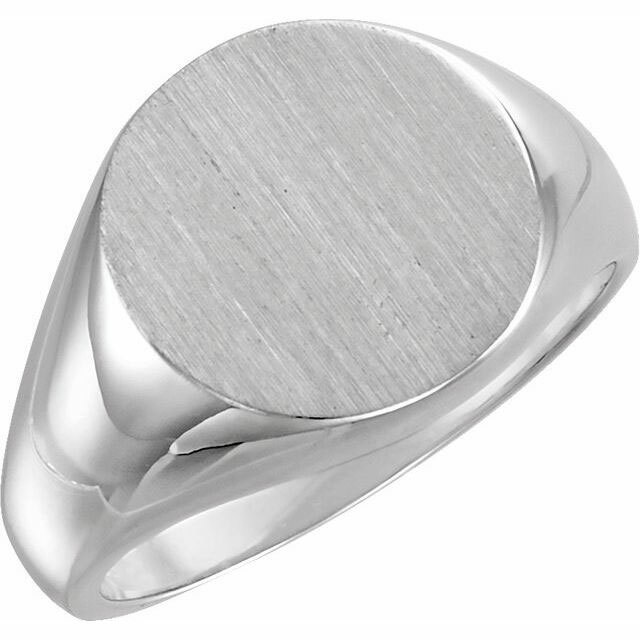 Bolton 14K Gold Lab Grown Diamond Princess Cut Stud Earrings
It's no secret. Guys need their bling too. So, give them some sparkle with these handsome stud earrings. Each piece features a stunning, princess-cut diamond that's set in smooth, 14-karat gold. Want even more bling? Both earrings can accommodate diamonds weighing up to 2 carats!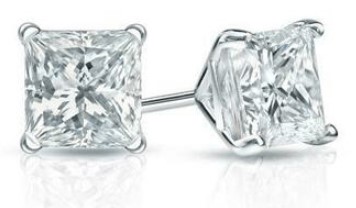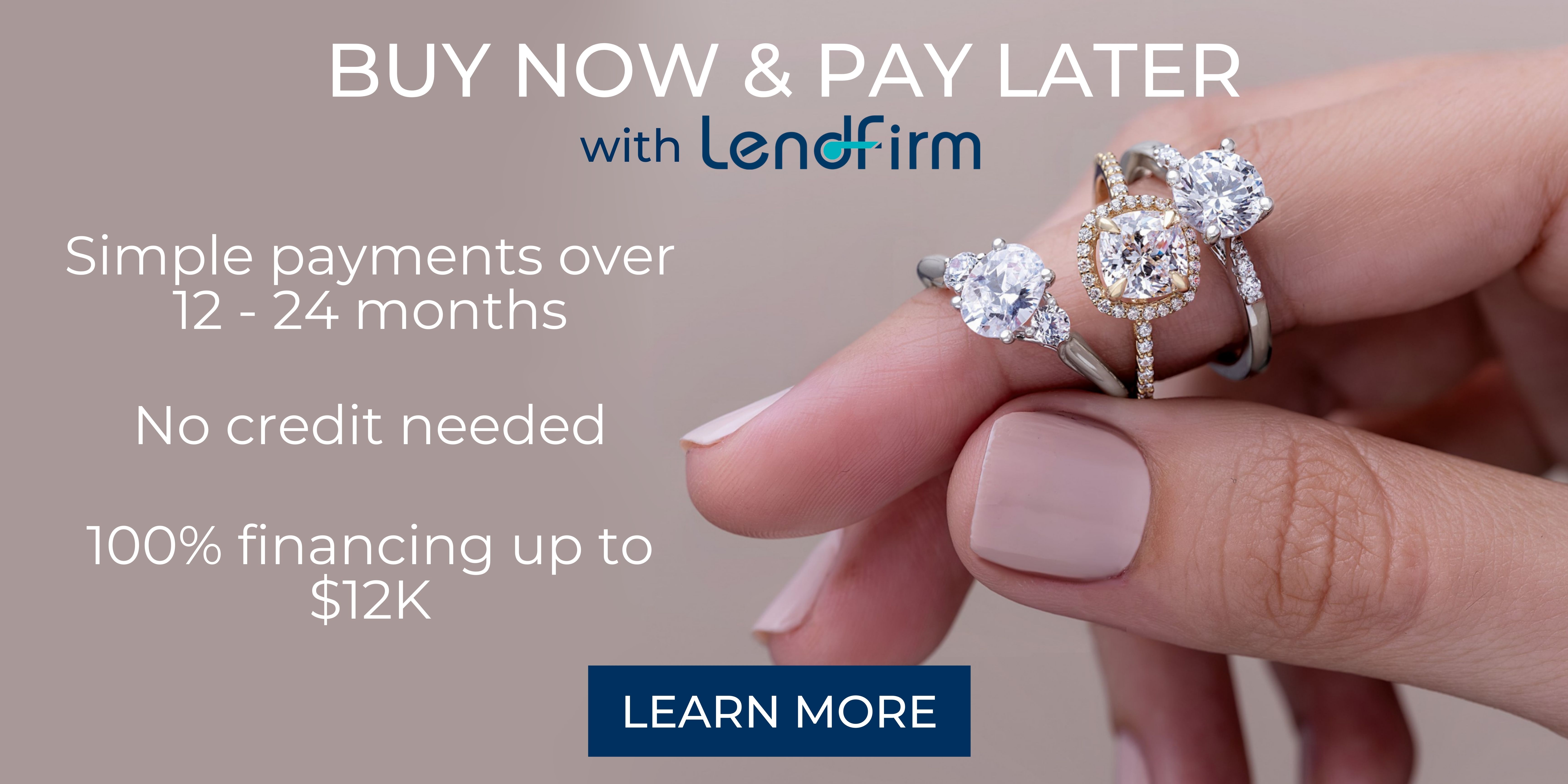 Have a question? We can help!
Gage Diamonds is Chicago's premier jewelry showroom and online retailer of engagement rings, wedding bands, and fine jewelry. We offer a selection of men's jewelry, from earrings to chains to bracelets.
We're committed to helping you find the piece of your dreams. For inspiration, browse our website or set up an appointment with a member of our trusted staff at our in-person showroom.
We offer no-credit-needed financing – apply and get your approval within 24 hours!
Pay over time, because love shouldn't wait.