Love can be absolutely grand. So, why not give her an engagement ring that's as magnificent as she is? What's considered a "grand" ring? A cathedral engagement ring is one option, and we're here to tell you all about this timeless, elegant piece!
What is a Cathedral Engagement Ring?
At first glance, a cathedral engagement ring probably looks similar to the classic solitaire setting (aka "prong" setting), where a glistening stone sits above the ring band. But there's a key difference! In a cathedral setting, the sides of the band extend upward toward the diamond/gemstone and add an extra layer of support for the gem. These metal extensions are often referred to as "arches," since the design is said to resemble structures in European, Gothic-style cathedrals. That's how the ring gets its name! When viewing a cathedral setting from the side, you'll also notice a bigger basket beneath the stone.
You can find cathedral rings in various styles. Some may feature smooth bands while others incorporate channel-set or pave diamonds. The space between the metal arches is sometimes spruced up with filigree patterns. And certain rings may include a center stone and accent diamonds for even greater sparkle. You'll also see cathedral settings highlighting diamonds of almost any shape. Which is best? Jewelry experts recommend round, princess and cushion cut diamonds, as the arches perfectly emphasize and support these cuts.
Is a Cathedral Engagement Ring Right for You?
Pros:
● Since the center diamond/gemstone in a cathedral setting sits higher than the band, this ring is perfect for highlighting the center stone and making an elegant, fashionable statement! Adding accent stones and other design details could also make your diamond look bigger!
● The ring's arches provide extra support for the center stone. These strips – along with the sturdy prongs that hold the gem in place – could hide potential imperfections in the diamond.
● With multiple options for gem shapes, band designs, filigree patterns, etc., cathedral rings are very versatile pieces. Make them simple or glitzy, depending on your partner's preference!
● Cathedral rings pair well with wedding and anniversary bands! Since the center stone is elevated, a wedding and/or anniversary ring will snugly fit next to your cathedral piece and create a bold, stacked look.
● These rings are popular among shoppers, so they're readily available. They can usually be found at most online and brick-and-mortar jewelry stores.
Cons:
● Cathedral rings tend to jut out on one's finger, so they're more likely to snag clothing and come in contact with everyday surfaces. If your significant other has an active lifestyle or works with her hands often, we suggest a cathedral style with a lower stone to prevent bumps and scratches.
● The ring's metal arches may hinder your view of the diamond. That means less shimmer, depending on your viewing angle.
● Due to their design, it's easy for dirt and other residue, such as hand lotion, to get trapped in the crevices of cathedral rings. Therefore, you might have to clean your ring more frequently than other settings.
● Some cathedral rings could have too many details and curved features, which ultimately distract your eye from the gorgeous center stone.
Shop Our Favorite Cathedral Engagement Rings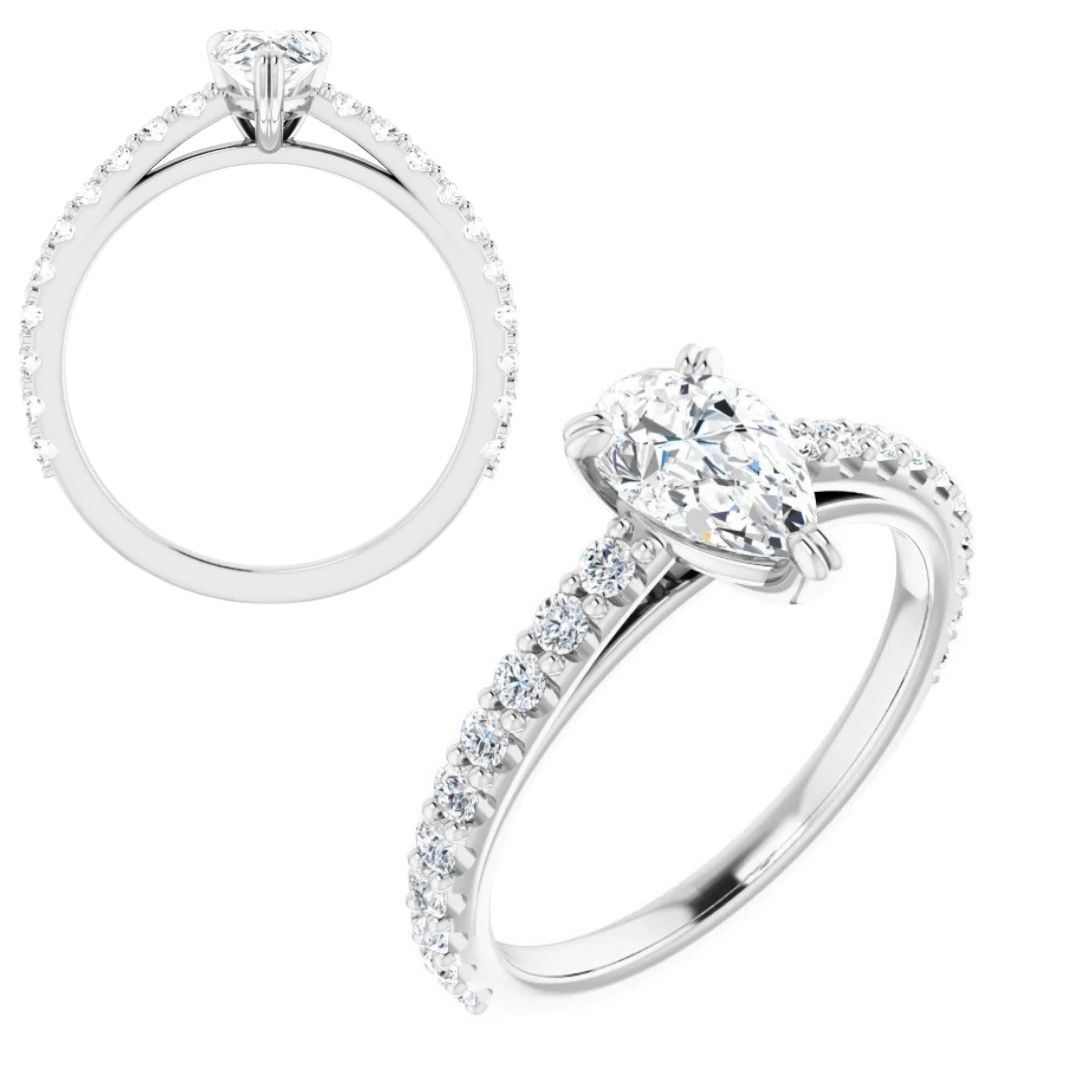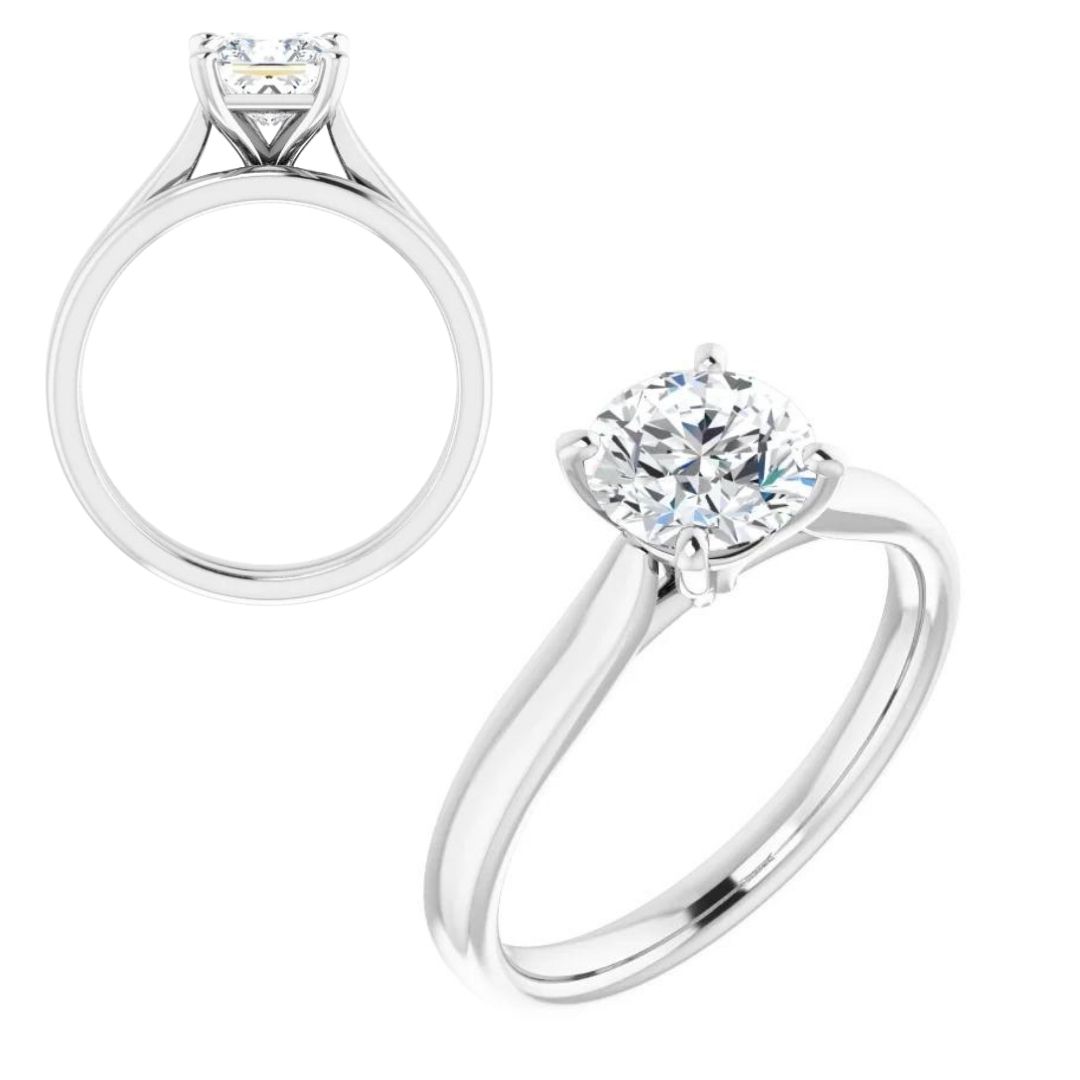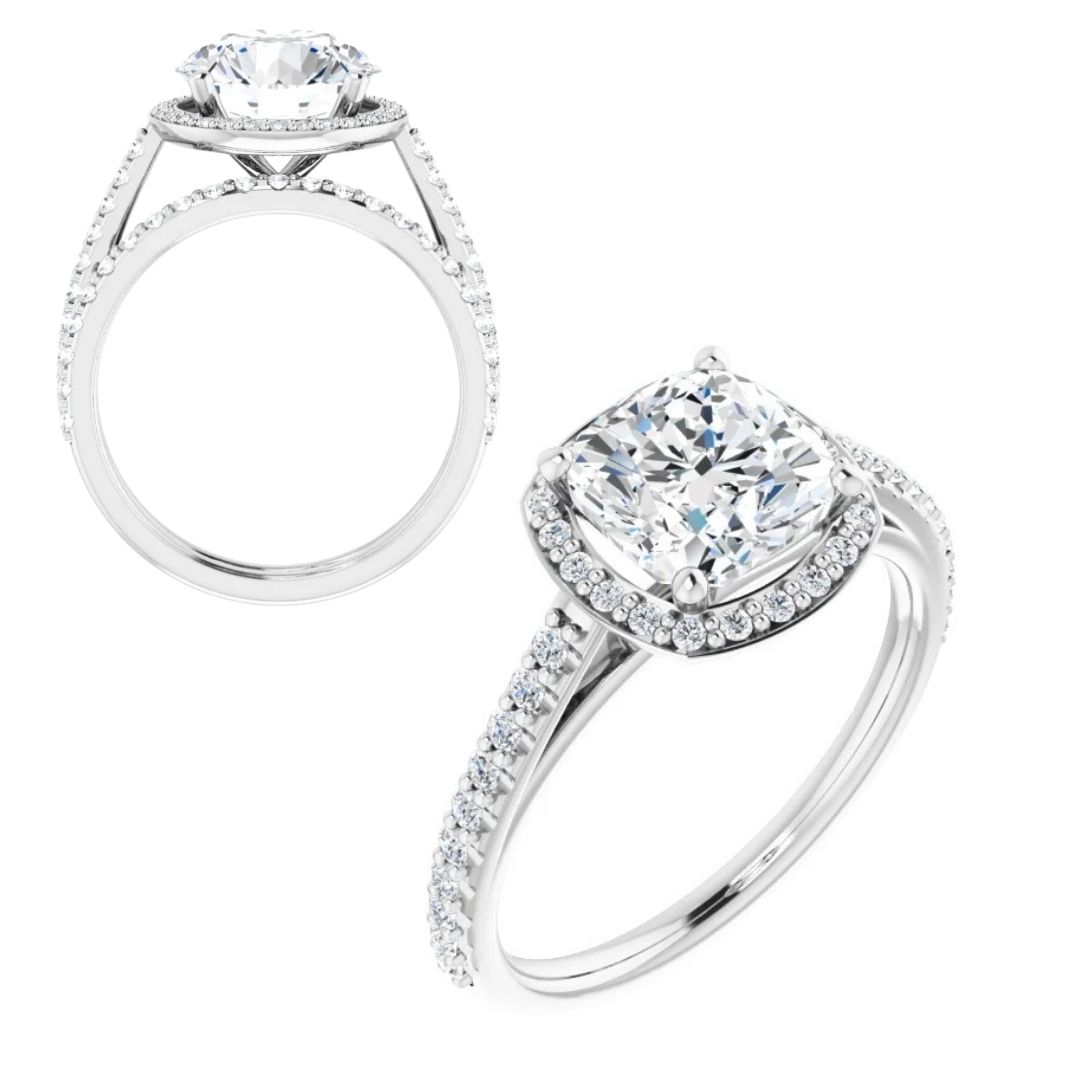 Have a question? We can help!
Gage Diamonds is Chicago's premier jewelry showroom and online retailer of engagement rings, wedding bands, and fine jewelry. We offer a selection of dazzling cathedral engagement rings.
We're committed to helping you find the ring of your dreams. For inspiration, browse our website or set up an appointment with a member of our trusted staff at our in-person showroom.
We offer no-credit-needed financing – feel free to apply and get your approval within 24 hours!
Pay over time, because love shouldn't wait.