Looking for a unique way to style a simpler engagement ring? Try a ring enhancer! Not sure what that is? We're here to help you understand!
What is a Ring Enhancer?
As you may have guessed, a ring enhancer is an additional band (or two!) that you can pair with an engagement ring to give it even more wow factor! It works particularly well with solitaire rings and typically features extra gemstones, giving your ring a completely new look. And since enhancers are designed to fit close to the engagement ring, the bands often look like one cohesive piece. Some couples even use them as wedding or anniversary bands!
But enhancers are more than just extra pretty rings. They also protect your symbol of love from everyday bumps and scratches, especially if your partner has an active lifestyle. Depending on the shape of your engagement ring, enhancers can be placed on either side of the stone. Or, you can opt for a style that provides protection on both sides. Enhancers even help with rings that don't exactly fit. When rings are slightly big, they often turn and move around on your finger. But enhancers hold them in place.
*Pro Tip: Several terms are used to refer to ring enhancers, including "ring guards," "ring wraps," "curved rings", "contour rings" and "ring jackets." Keep an eye out for these when shopping!
Types of Ring Enhancers
You'll find ring enhancers in many gorgeous designs, but you'll probably notice two main types: ring wraps and insert rings.
A ring wrap is simply a single band that winds around the engagement ring. When standing alone, some ring wraps may resemble crowns, partial flowers or anything else your eye can see!
On the other hand, insert rings typically feature two connected bands with a space in between. The engagement ring slides into that gap and is protected on both sides. You might see insert rings with pave or channel-set gems, clusters of stones, milgrain detailing, etc.
Should You Buy a Ring Enhancer?
Pros:
If your bride-to-be loves sparkle, these bands will make the gems in her engagement ring twinkle even more!
If she's a fashionista, she could change the look of her engagement ring practically every day! Some days, she may want a simple look, just highlighting her solitaire ring. Other times, she may prefer to add an enhancer or two for a bolder, stacked look!
An engagement ring is a big investment, and you'll want it to last forever. If you're worried about daily wear and tear, an enhancer provides an extra layer of protection.
If you bought a ring that's a little too big, an enhancer will save you the time and hassle of returning, exchanging or resizing. It secures the ring and provides a more comfortable fit.
Cons:
Due to their design, ring enhancers are often difficult to resize, especially insert rings. If you're unsure of her ring size, you might want to go ring shopping together. But if you're set on making a surprise proposal, find out her measurements discreetly.
An enhancer could negatively affect the overall look of your engagement ring if you don't choose the right style. For example, a princess cut diamond wouldn't be a good match for an enhancer designed for round stones. Remember, an enhancer should complement your ring, so shop wisely!
Ring enhancers are an added cost, so they're not always ideal for shoppers on a budget.
Shop Our Favorite Ring Enhancers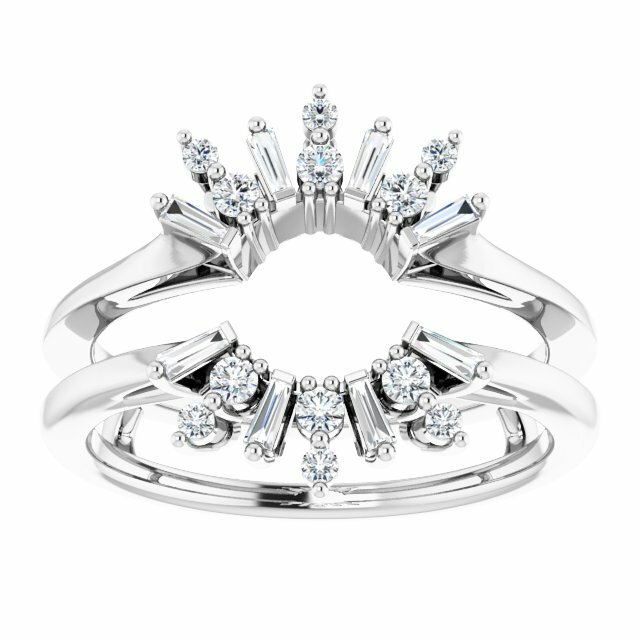 Luna 14K Gold Art Deco-Inspired Diamond Ring Enhancer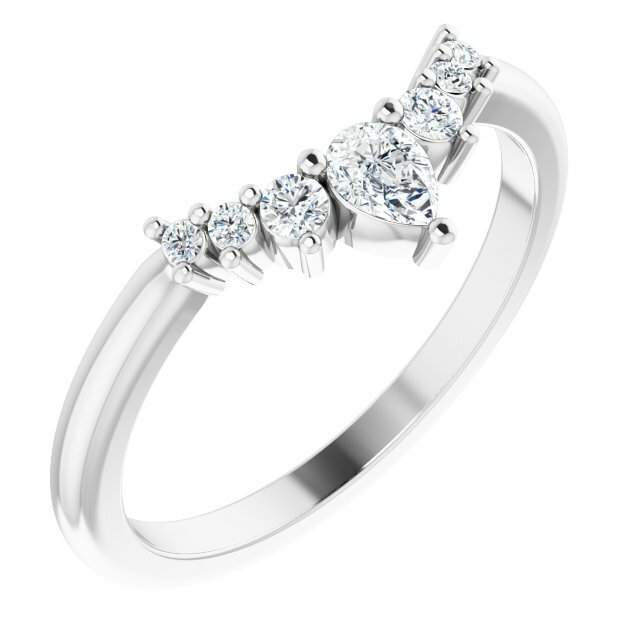 Elsie 14K Gold Curved Lab Grown Diamond Ring Enhancer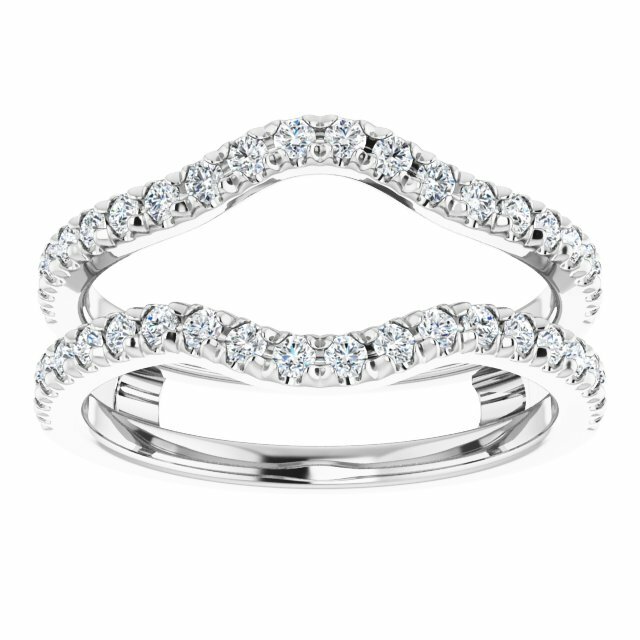 Aimee 14K Gold Lab Grown Diamond Ring Enhancer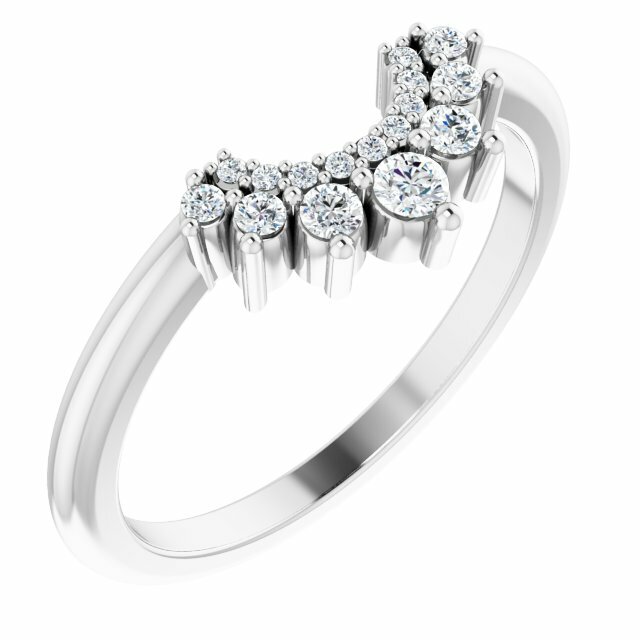 Emery 14K Gold Diamond Ring Enhancer
Have a question? We can help!
Gage Diamonds is Chicago's premier jewelry showroom and online retailer of engagement rings, wedding bands, and fine jewelry. We offer a selection of stunning ring enhancers and dazzling handpicked diamonds, including certified natural and lab-grown diamonds.
We're committed to helping you find the ring of your dreams. For inspiration, browse our selection of natural and lab grown diamonds, or set up an appointment with a member of our trusted staff at our in-person showroom.
We offer no-credit-needed financing – feel free to apply and get your approval within 24 hours!
Pay over time, because love shouldn't wait.