Does your significant other love a classic look? You could pop the question with a traditional, round cut diamond engagement ring. But why not make your one-of-a-kind love stand out with something a bit more unique, like an oval engagement ring? Oval-shaped stones are the perfect blend of trendy and timeless, and we'd love to tell you more about these elegant gems!
What are Oval Cut Diamonds?
Oval cut diamonds are basically elongated versions of round diamonds and are said to represent a lasting relationship. That means these stones feature nearly 60 facets (aka flat polished surfaces) and offer a similar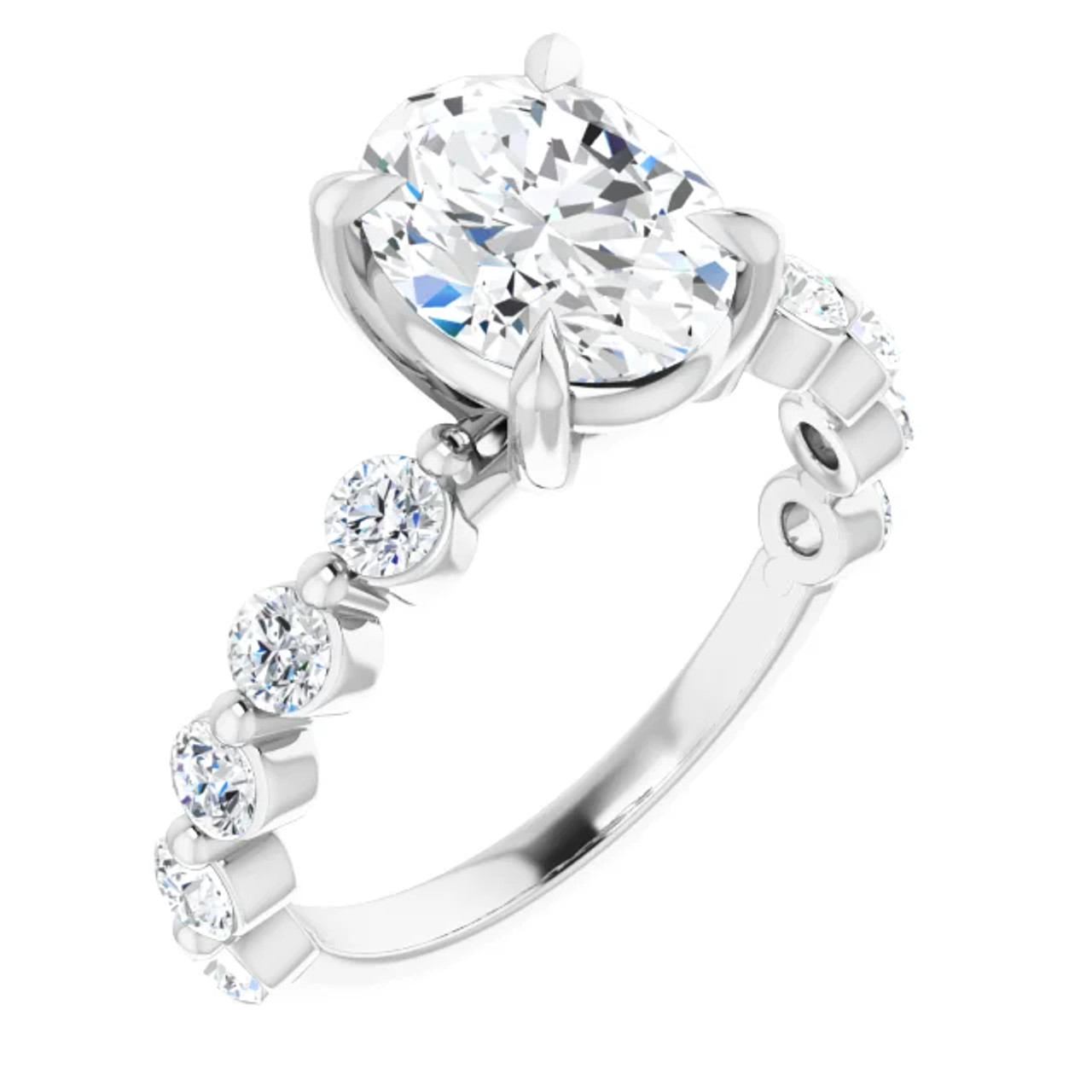 level of sparkle. And since these gems appear stretched, they look like larger, more impressive stones. The best part? If the diamond is cut well, your partner's finger will even appear longer and slimmer.
If you want to sound knowledgeable when shopping for an oval cut diamond, here's a quick anatomy lesson. The "head"/"end" refers to each of the gem's rounded "tips," and "belly" is another name for the stone's center section. The "shoulder" connects the head and belly. Think of human body parts to help you remember!
History of Oval Rings
Oval rings have been around for hundreds of years and started making a splash in England's jewelry scene during the 1700s. About 150 years later, Queen Victoria reportedly inherited the Koh-i-Noor Diamond from India's government and had it fashioned into an impressive 105-carat oval-shaped gem, which is now stored at the Tower of London.
But modern oval cut diamonds weren't available to everyday shoppers until they were introduced by New York diamond dealer Lazare Kaplan in the late 1950s. At the time, the oval shape was seen and marketed as a fresh look, compared to the angular Art Deco rings that were previously fashionable.
The popularity of these rings really skyrocketed after Prince Charles proposed to Princess Diana with a stunning oval cut sapphire in 1981. And the cut saw a resurgence when Prince William gave the same ring to Kate Middleton years later.
Now, ovals are among the most popular diamond cuts for engagement rings. According to The Knot 2019 Jewelry & Engagement Study, 14% of couples settled on an oval shape, and experts predict that their appeal will continue to grow!
Tips for Buying an Oval Cut Diamond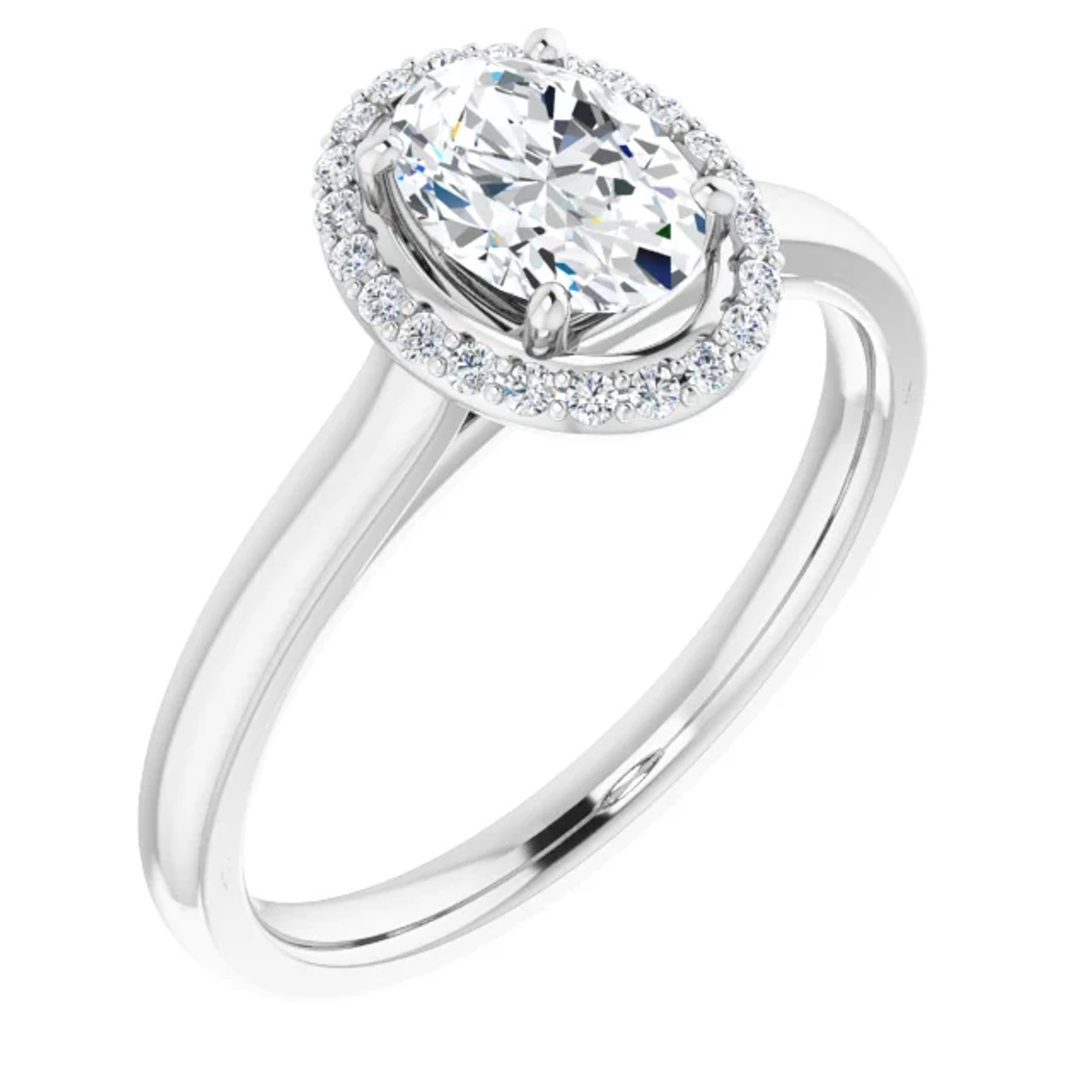 ● Oval-shaped stones are pretty versatile. They're equally stunning in simple solitaire settings or enhanced with halos of diamonds. You don't even have to settle on a diamond! Other gemstones, such as rubies and sapphires, also work nicely when fashioned into a sleek oval shape.
● Since these gems feature rounded edges, they're less likely to chip – making them ideal choices for partners with active lifestyles.
● Oval cut diamonds are available in a variety of styles. For example, some appear long and narrow, while others look wide and round. So, select a stone that catches your eye! Just make sure that the gem is symmetrical. Hint: Try drawing an imaginary line down the middle of a stone. Both halves should look identical.
● Which of the 4 C's (cut, color, clarity and carat weight) is most important when shopping for an oval cut diamond? Ovals tend to hide imperfections well, so jewelry experts recommend focusing on the stone's color. If you want flashes of gorgeous white sparkle, you should consider diamonds that fall within the D-H range on the color grading scale.
● Watch out for the bow-tie effect! This is a dark pattern that will sometimes form in the shape of a bow-tie on top of your diamond. It occurs when light isn't able to enter the gem. Most oval-shaped diamonds will display some bow-tie effect, but it's important to choose one that has minimal effect. You wouldn't want big black spots interfering with your stone's sparkle!
Celebrities with Oval Engagement Rings
● Reality TV star Kourtney Kardashian and musician Travis Barker have made plenty of headlines since they started dating, and their engagement was no exception. Late last year, Barker popped the question with a simple yet stunning oval-shaped diamond that's estimated to weigh between 10 and 12 carats. The gigantic stone rests on a thin pave band for ultimate wow factor.
● Pop star Justin Bieber proposed to model Hailey Baldwin in 2018 with a hefty, yet elegant, oval-shaped diamond and hidden halo on a thin, yellow gold band. Bieber reportedly wanted the ring to highlight Baldwin's "beautifully shaped hands." The rest is history.
● It felt like the entire world watched as Prince William and Kate Middleton said "I do" in 2011. But before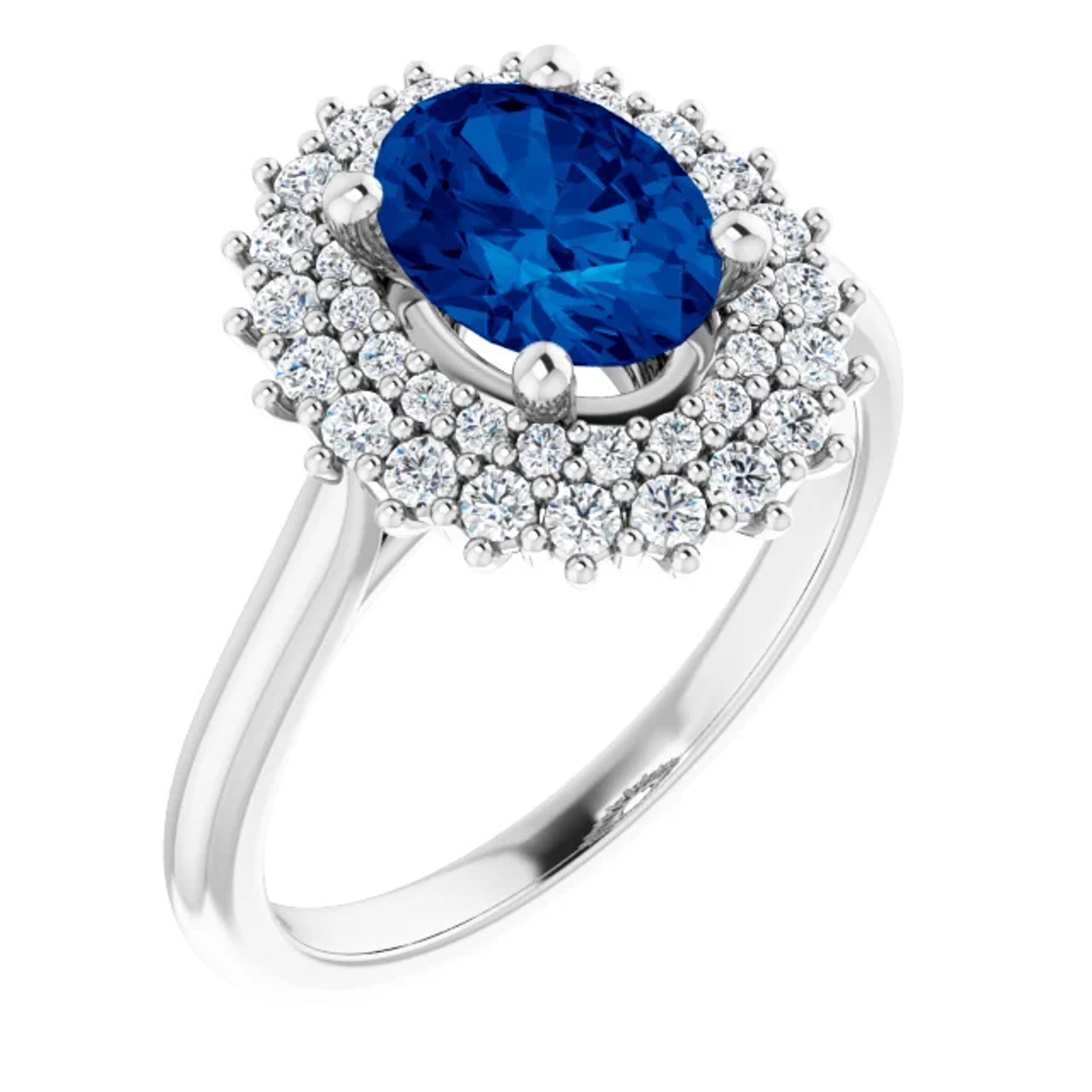 the couple exchanged vows, Prince William proposed with a sentimental ring that previously belonged to his mother, Princess Diana. This magnificent piece features a gigantic blue sapphire surrounded by a ring of smaller, round diamonds, creating a floral appearance.
● In 2012, actress Blake Lively accepted a special gift from Deadpool's alter ego, actor Ryan Reynolds: an engagement ring featuring an impressive oval-shaped, light pink diamond and diamond-studded rose gold band. Pink is reportedly one of the rarest diamond shades, making the ring even more of a "treasured possession" for Lively.
● When singer Lady Gaga was linked with talent agent Christian Carino, she often sported her spectacular engagement ring, which apparently featured a 6 or 7-carat oval center stone. The dazzling gem was also thought to be a pink diamond or sapphire.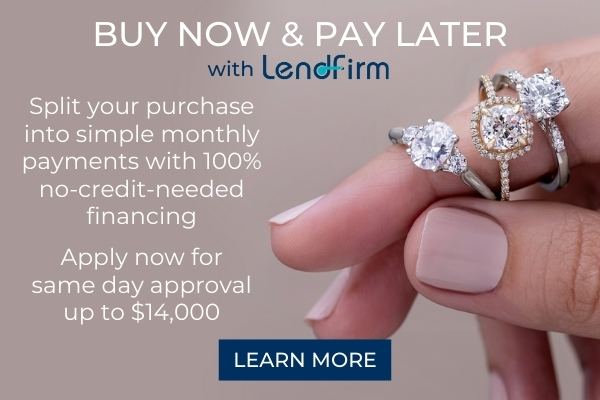 Have a question? We can help!
Gage Diamonds is Chicago's premier jewelry showroom and online retailer of engagement rings, wedding bands, and fine jewelry. We offer a selection of dazzling handpicked diamonds and a variety of oval engagement rings.
We're committed to helping you find the ring of your dreams. For inspiration, browse our website or set up an appointment with a member of our trusted staff at our in-person showroom.
We offer no-credit-needed financing – feel free to apply and get your approval within 24 hours!
Pay over time, because love shouldn't wait.