You're over the moon because you're ready to start shopping for an engagement ring! But do you find yourself wondering how this ring tradition even started? Before you give your partner such a meaningful piece, take a minute to learn the history of the engagement ring. As always, your trusted jewelry source is here to tell you more!
Early History of Engagement Rings
The concept of giving a ring as a love token has been around for centuries. So, let's take you back to the very beginning! Although they weren't known as "engagement" rings at the time, ancient Egyptian couples reportedly exchanged rings of braided reeds upon getting married. In their eyes, circles represented eternity, making rings perfect gifts of commitment.
But the ancient Romans are actually credited with introducing rings that symbolized a promise of future marriage. Back then, rings also conveyed a message of ownership — as in a man's ownership of his woman. These pieces were crafted in various materials, such as bone, copper, iron and even gold! The precious metal was eventually deemed the most fashionable material of choice during this era.
Speaking of fashion, it was only a matter of time before engagement rings became more elaborate. For example, Maximilian III, Archduke of Austria, proposed to Mary of Burgundy with a special ring in 1477. The piece featured small, flat diamonds in the shape of an "M" and marked the first diamond engagement ring on record, according to the Cape Town Diamond Museum . As a result, diamond rings caught the attention of other elite members of society. And by the time the Victorian era rolled around several centuries later, Queen Victoria and her love for diamond jewelry popularized diamond rings even more!
The Modern Engagement Ring
But even though diamond interest was growing, the gems were only featured in less than 10% of engagement rings. These sparklers, as we know them today, didn't hit the jewelry scene until much later.
During the Great Depression, De Beers, a corporation specializing in diamond retail and manufacturing, saw a significant drop in diamond sales. So, the group launched an advertising tactic, which included the slogan "A Diamond is Forever" and photos of Hollywood stars flashing the glitzy stones. Shoppers were even encouraged to spend one month of their salary on a diamond engagement ring.
In three years, diamond sales began to skyrocket. And the rest is pretty much history. Now, diamonds are synonymous with love and engagement rings. In fact, more than 90% of couples exchanged at least one ring as recently as 2019, and more than 80% of rings featured diamonds as the center stones, according to The Knot 2019 Jewelry and Engagement Study.
Popular Engagement Ring Styles
There are plenty of engagement ring settings from which to choose, but these styles and types of stones are particularly trendy!
Solitaire: It's the most classic engagement ring setting, so it will never go out of style! A solitaire ring features three to six prongs that hold a single diamond or gemstone in place, allowing for maximum light exposure and sparkle. While this setting complements the most diamond shapes, a simple round cut gem is still the most popular choice.
Two or Three Stones: Despite their long history, jewelry experts have noticed renewed interest in two and three-stone rings. They have been especially fashionable among celebrities! Why? Experts think the appearance of two stones coming together perfectly represents the union of two souls. In three-stone rings, each gem represents the past, present and future — also a sentimental symbol of the journey that you and your partner are about to take.
Oval: Given its elongated look, an oval-shaped stone creates the appearance of a larger gem and longer finger. If that's not appealing enough, imperfections are usually less visible in oval-shaped stones. So, you don't have to worry about finding a completely clear gem, which saves time and money!
Halo: Your diamond will make even more of an impact when it's encircled by smaller diamonds (aka a halo)! The smaller gems often mirror the center stone, but they can have different shapes. Certain shopping platforms have seen a big jump in halo ring purchases lately, probably due to their bold, flashy look. Some rings even feature hidden halos – additional diamonds that are gently tucked beneath the center stone for extra sparkle!
Antique: Certain antique cut diamonds, like old European cuts, are making a resurgence. And since these stones were fashioned by hand, each one is unique! You can make this piece your own by combining other vintage elements, such as milgrain detailing, with modern features, like a sparkly new band. The options are practically endless!
Colored Gemstones: You don't have to choose a diamond for your engagement ring. Break tradition and opt for something bold and vibrant, like a colored gemstone! Experts say stones like emeralds, sapphires and morganite are especially fashionable right now.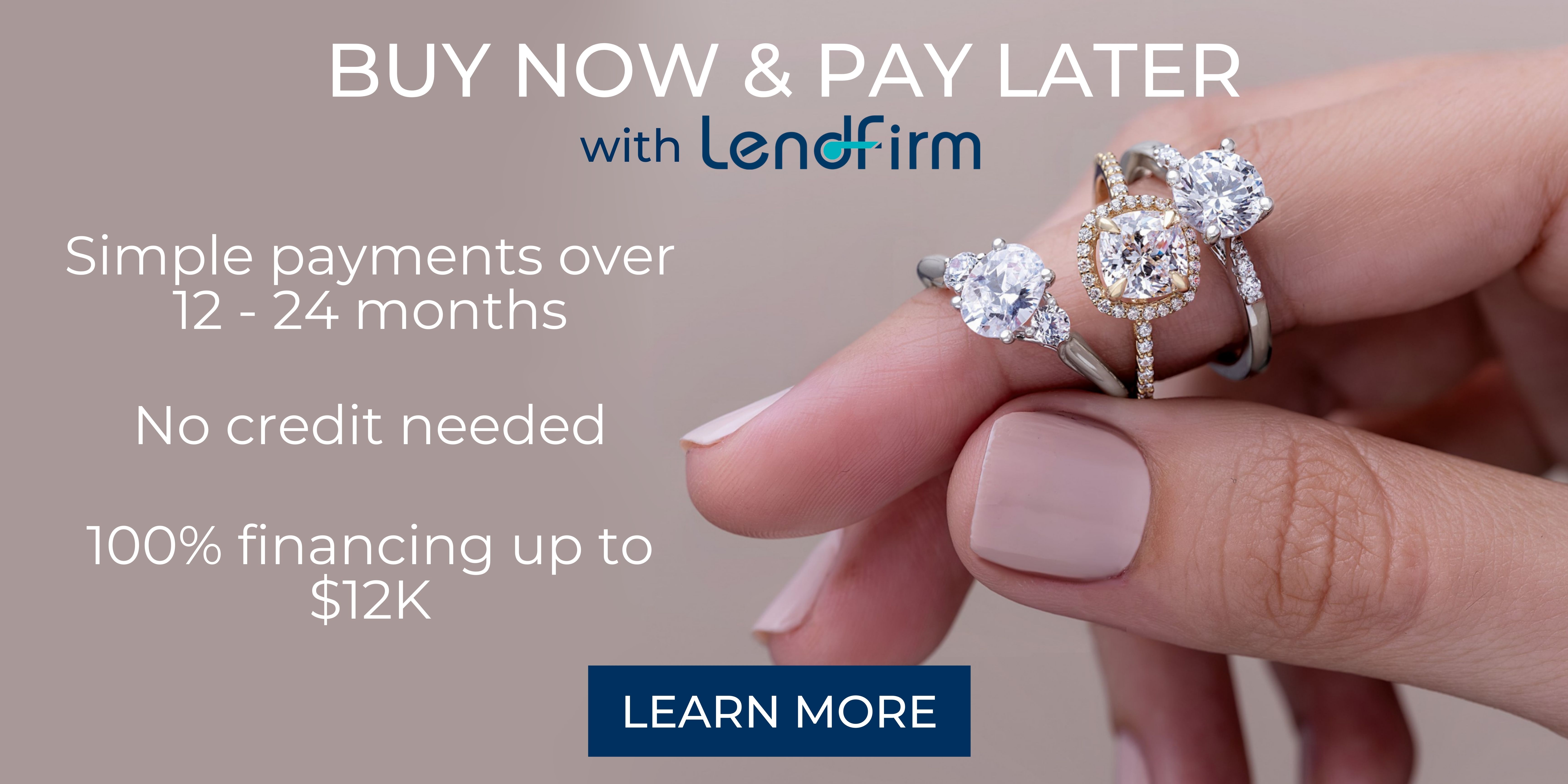 Have a question? We can help!
Gage Diamonds is Chicago's premier jewelry showroom and online retailer of engagement rings, wedding bands, and fine jewelry. We offer a selection of dazzling handpicked diamonds, including certified natural and lab grown diamonds, and colored gemstones.
We're committed to helping you find the ring of your dreams. For inspiration, browse our website or set up an appointment with a member of our trusted staff at our in-person showroom.
We offer no-credit-needed financing – feel free to apply and get your approval within 24 hours!
Pay over time, because love shouldn't wait.